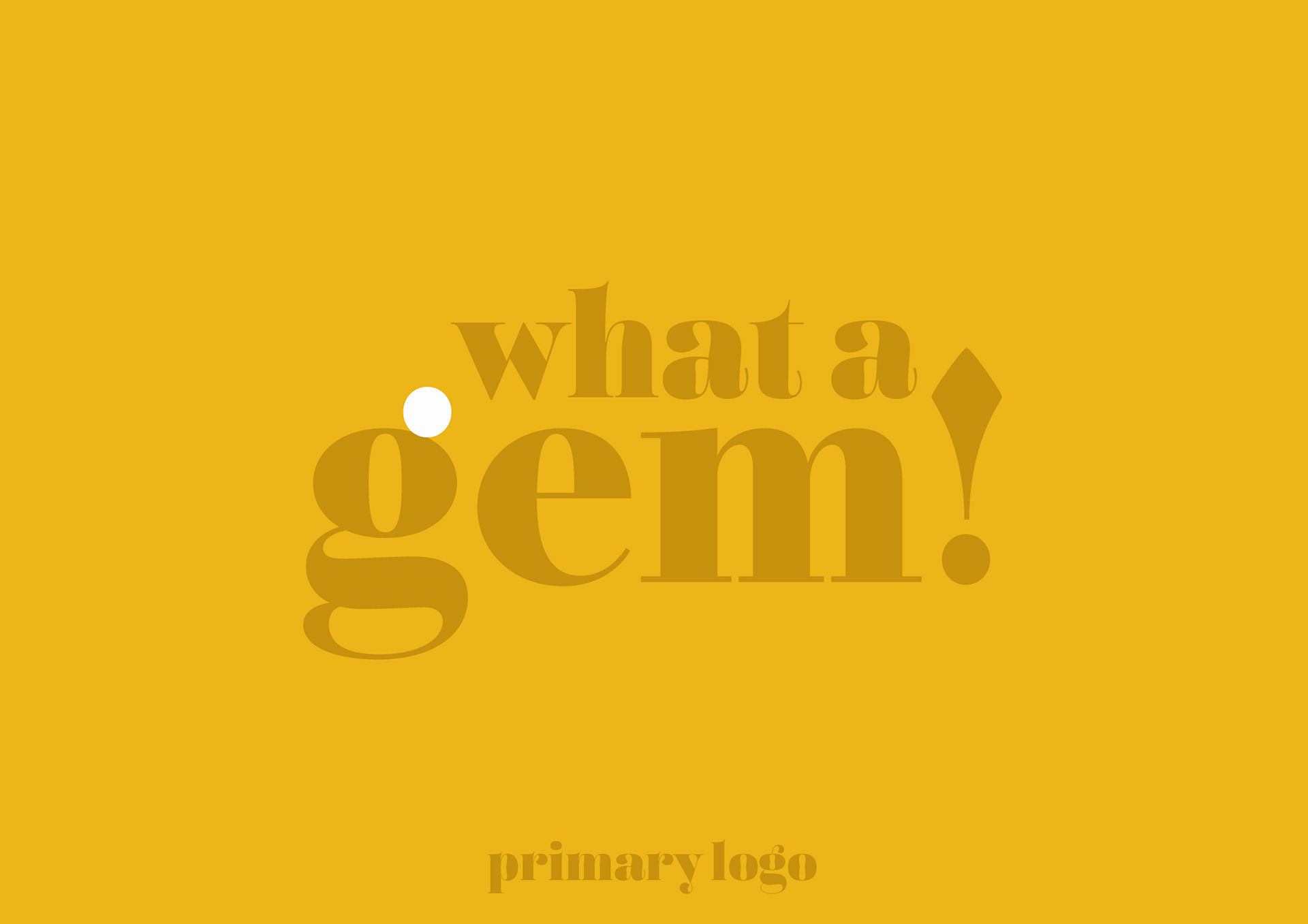 What a Gem is a luxury jewellery brand but with a warming, inviting and friendly feel. The name, What a Gem has connotations of a form of endearment, and used to describe someone fondly - 'what a gem that girl is'! The brand pride themselves on helping the customer find exactly what they are looking for. An online jeweller and best friend rolled into one.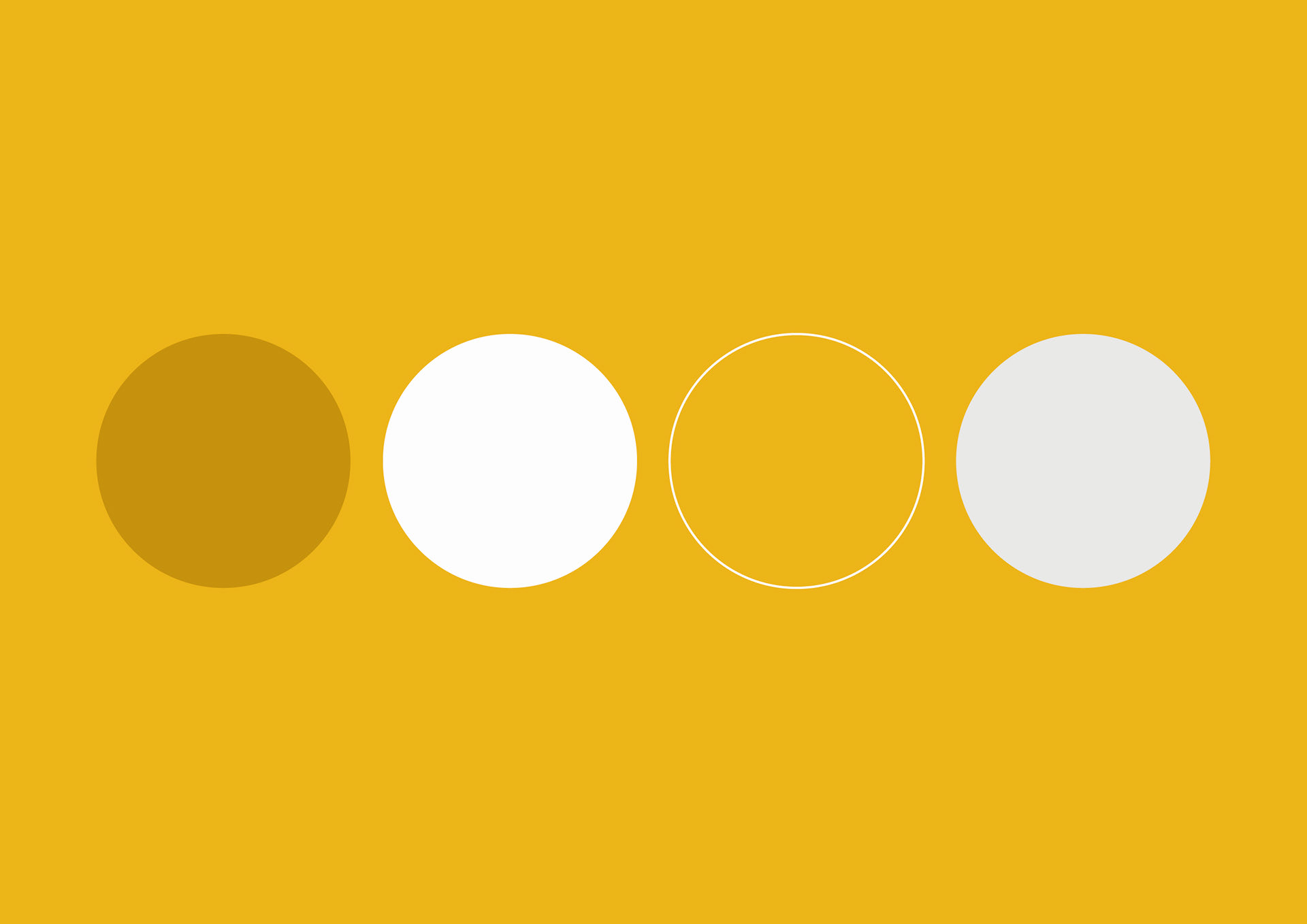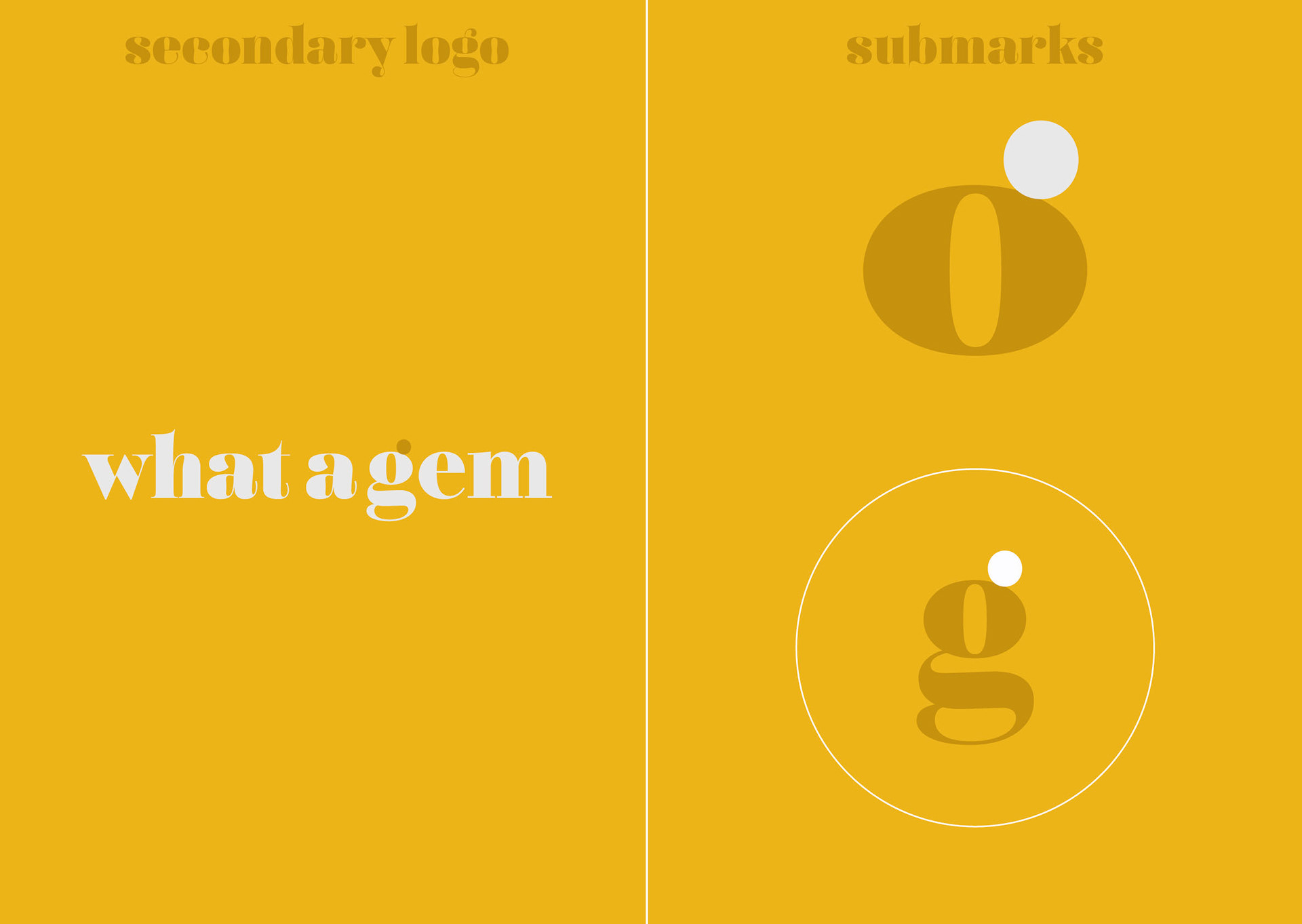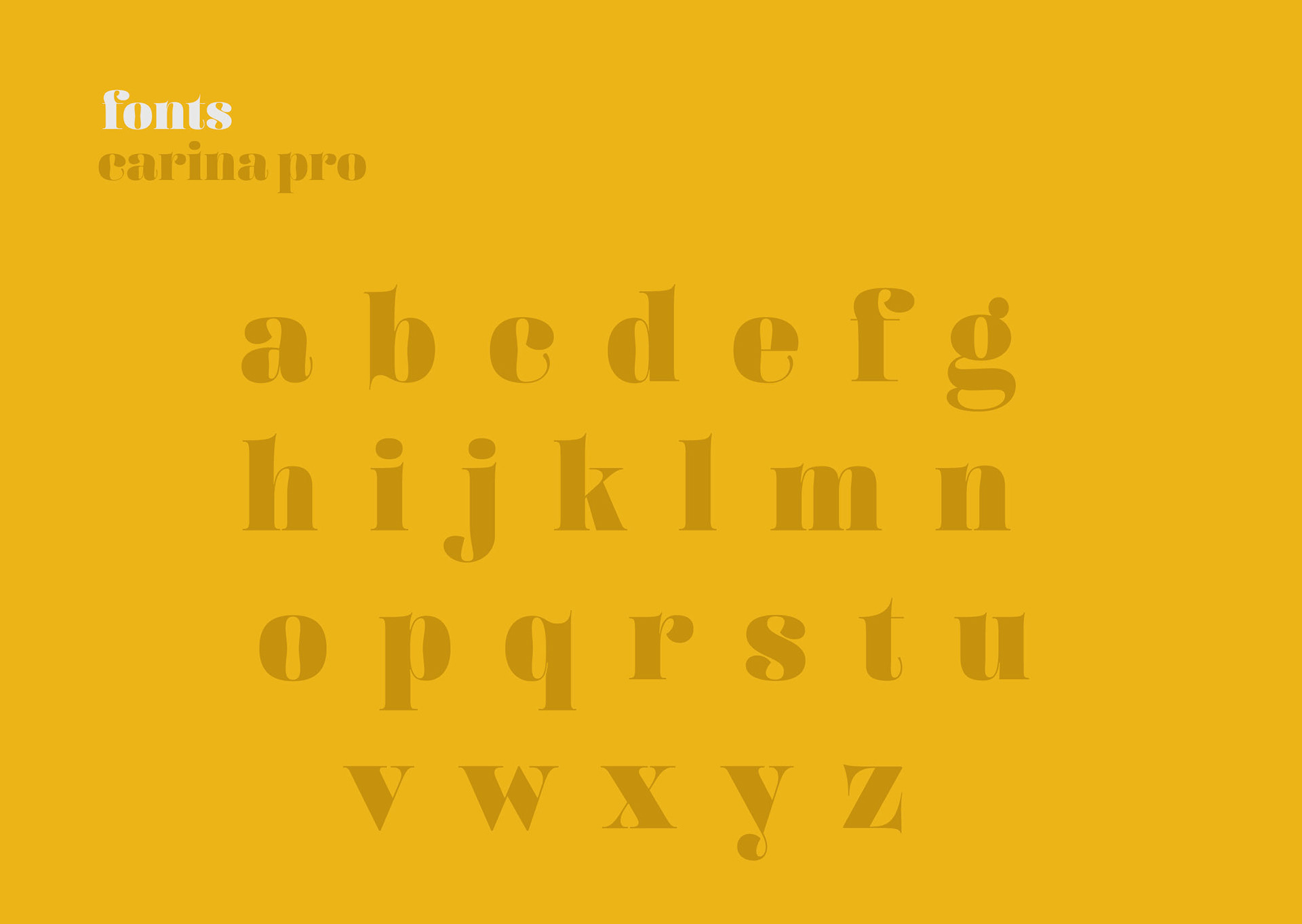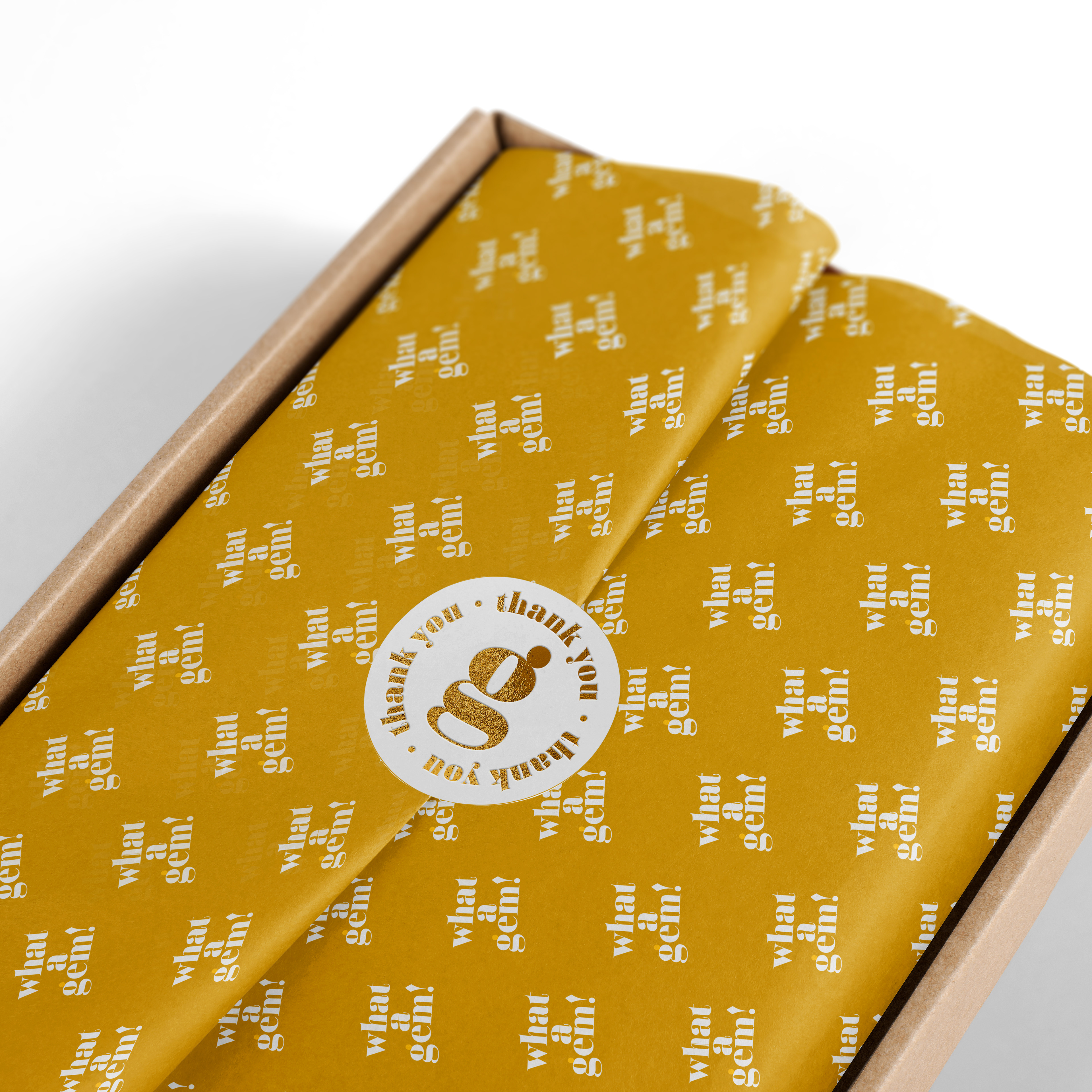 The gold foil on the packaging give it a luxurious feel, along with gold and silver tissue paper to reflect the product. Each purchase comes with a thank you card, reflecting the friendliness of the brand. The thank you notes are also a play on word with the brand name - for example, What a Gent!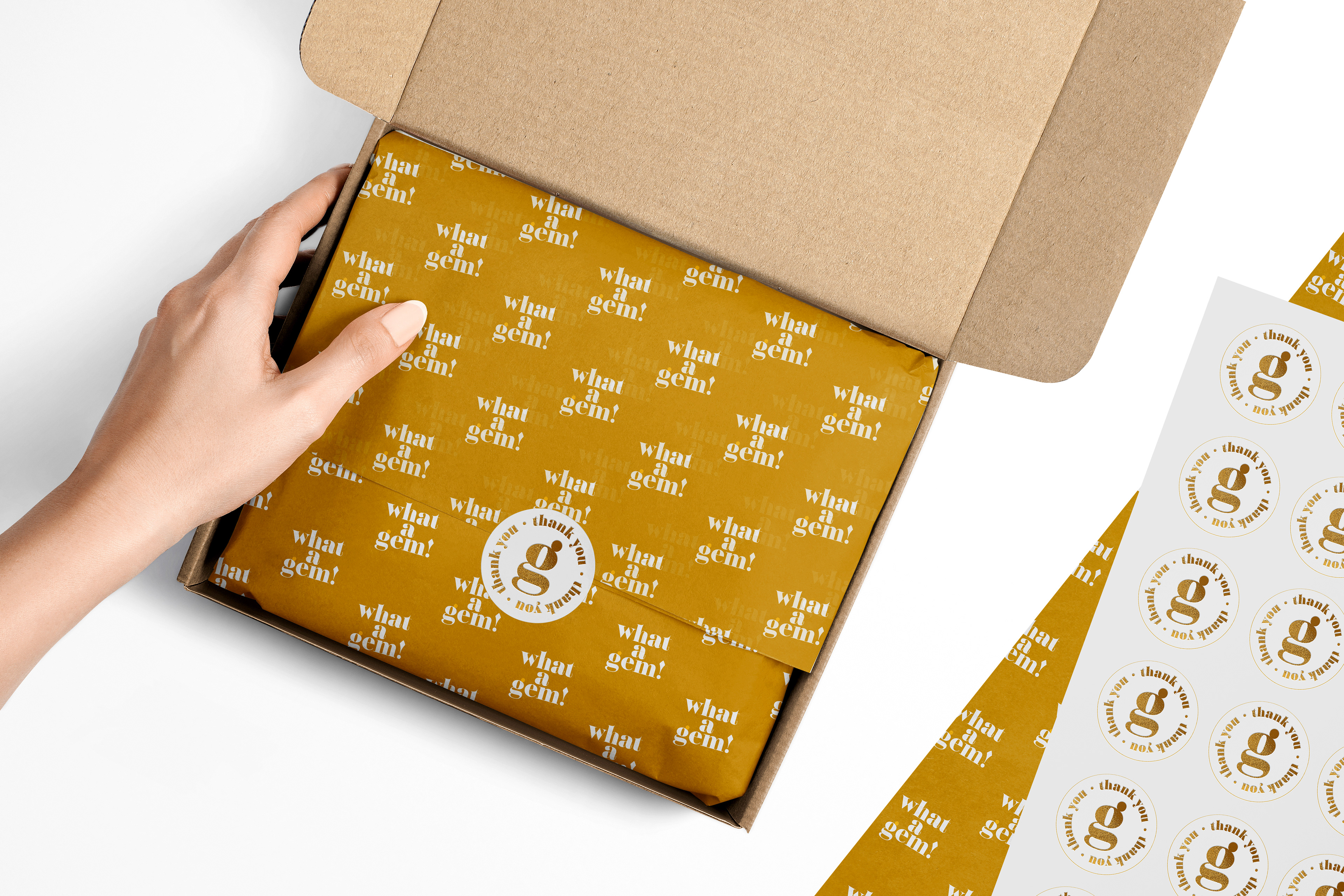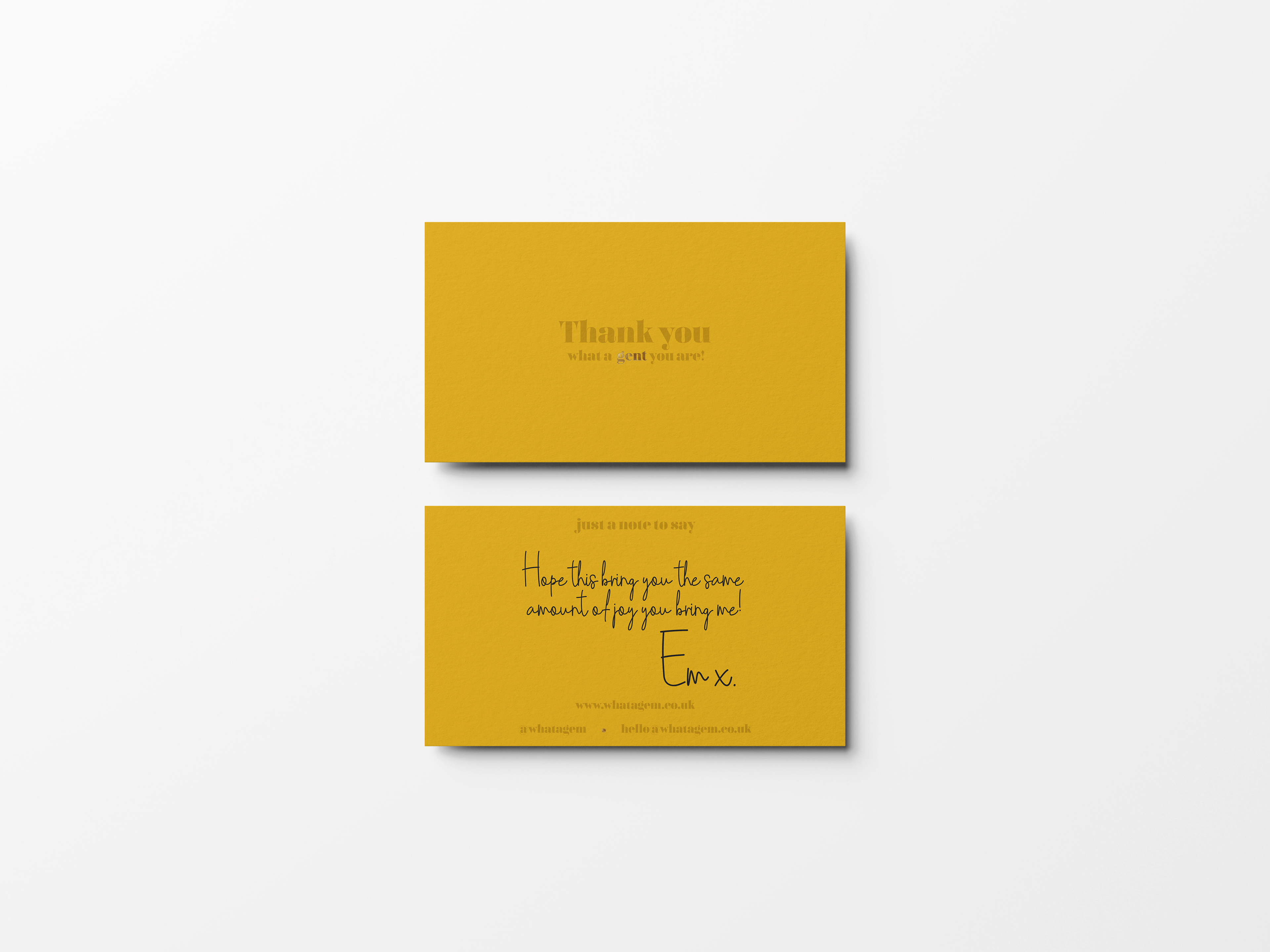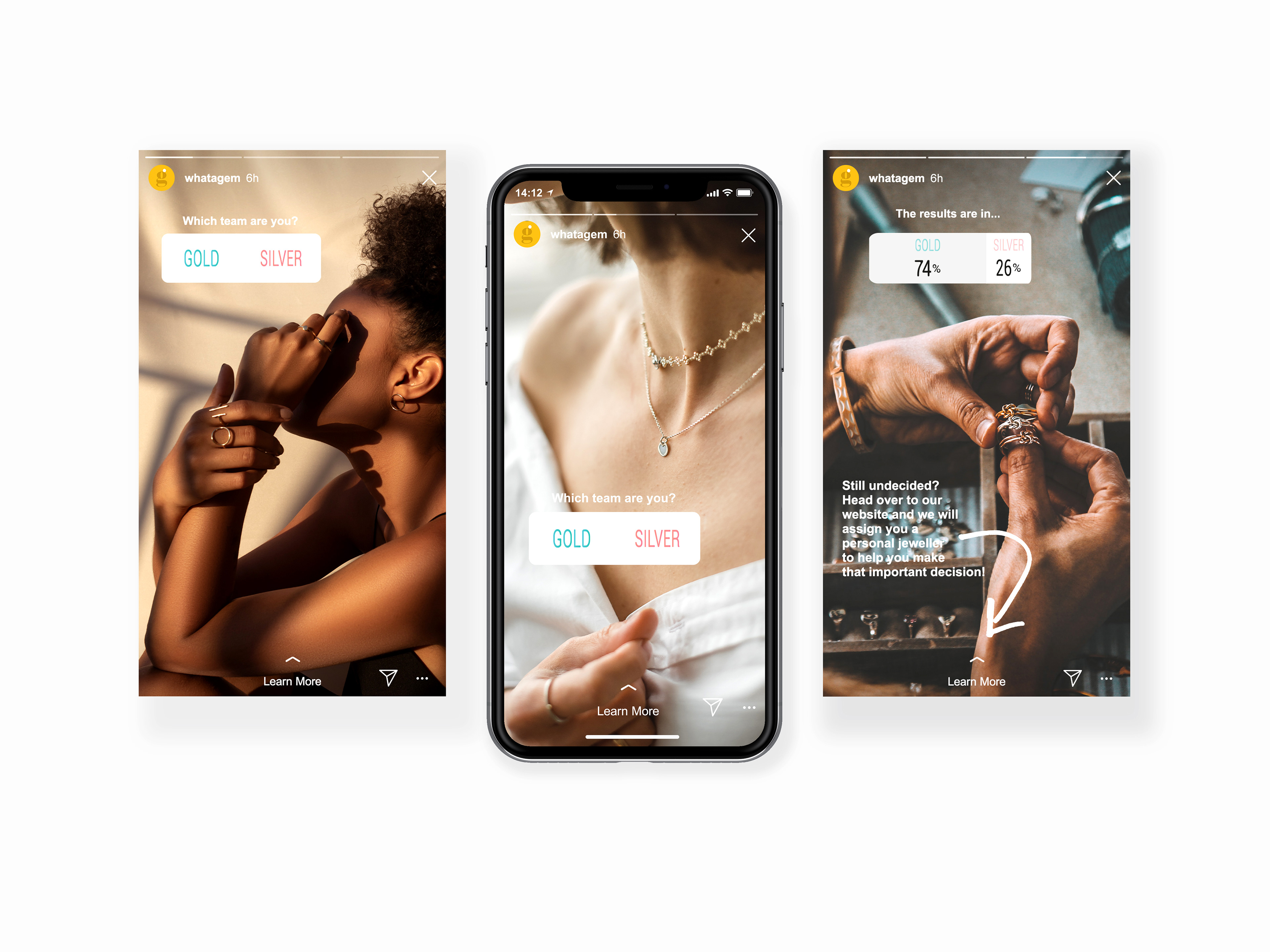 What a Gem use social media to interact with their customers and to help keep a friendly relationship with them.
Their website highlights how What a Gem is different from it's competitors, they offer every customer a personal jeweller, who will help them with any query a customer may have about jewels and gems. Each customer can also create a profile, add items to their wish lists and communicate with friends - forming a jewellery community. People can also secretly requesting a person's wish list, so they can get the perfect gem for a loved one.