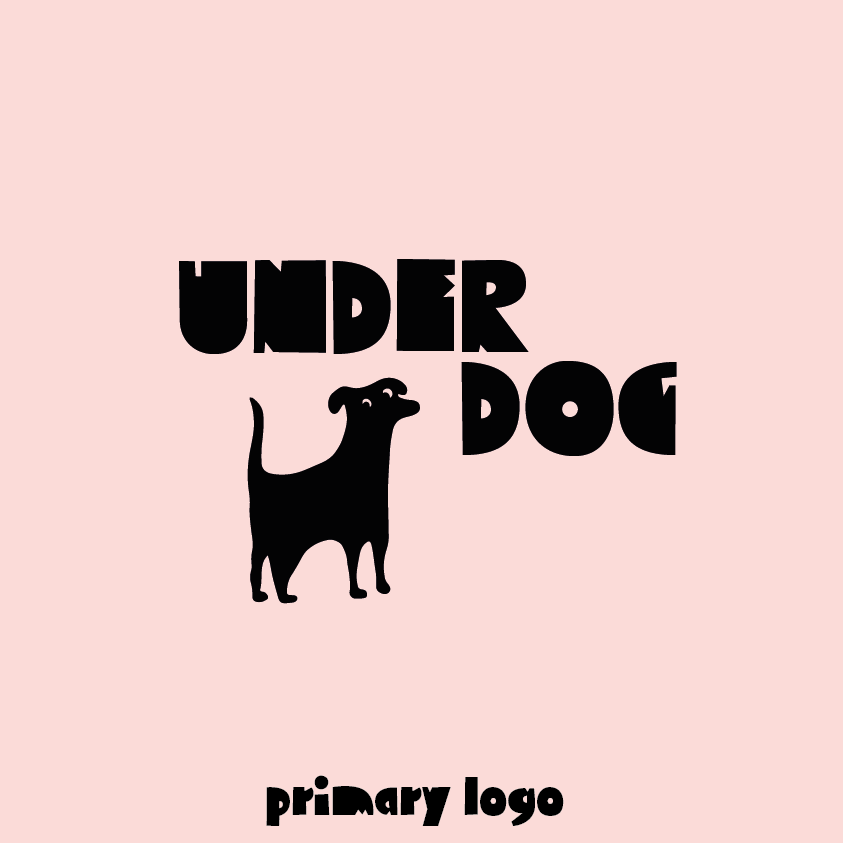 Underdog is a quirky pet shop with education and fun as it main messages it tries to deliver. At Underdog, they pride themselves on educating customers on the best pet care for your four legged friend! They also offer events for dog owners to indulge in - for example a dog sports day. As well as a dog play area, so customers don't have to worry about where their dog is whilst shopping for supplies. Underdog is also has a vet surgery located on site for any issues your canine may be having.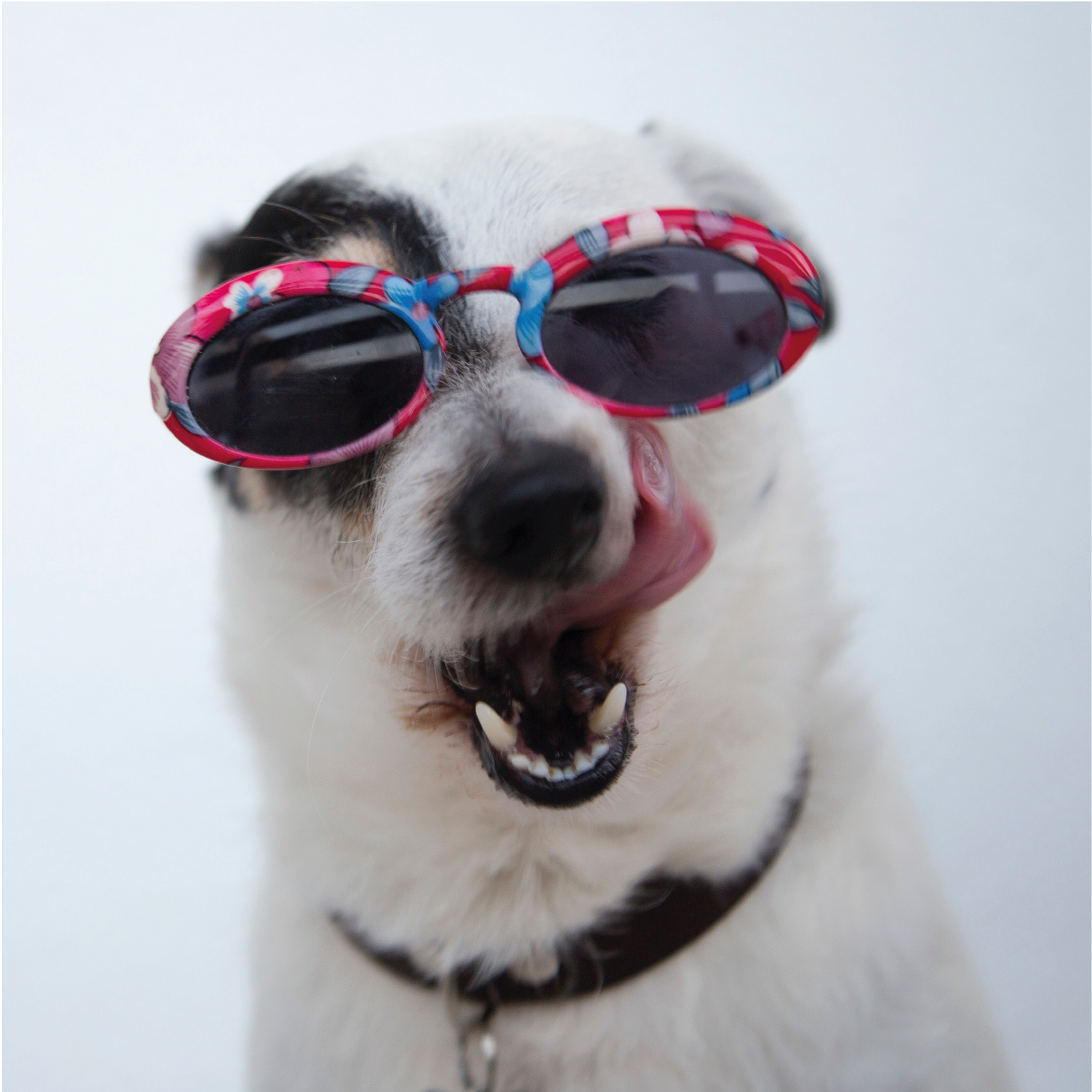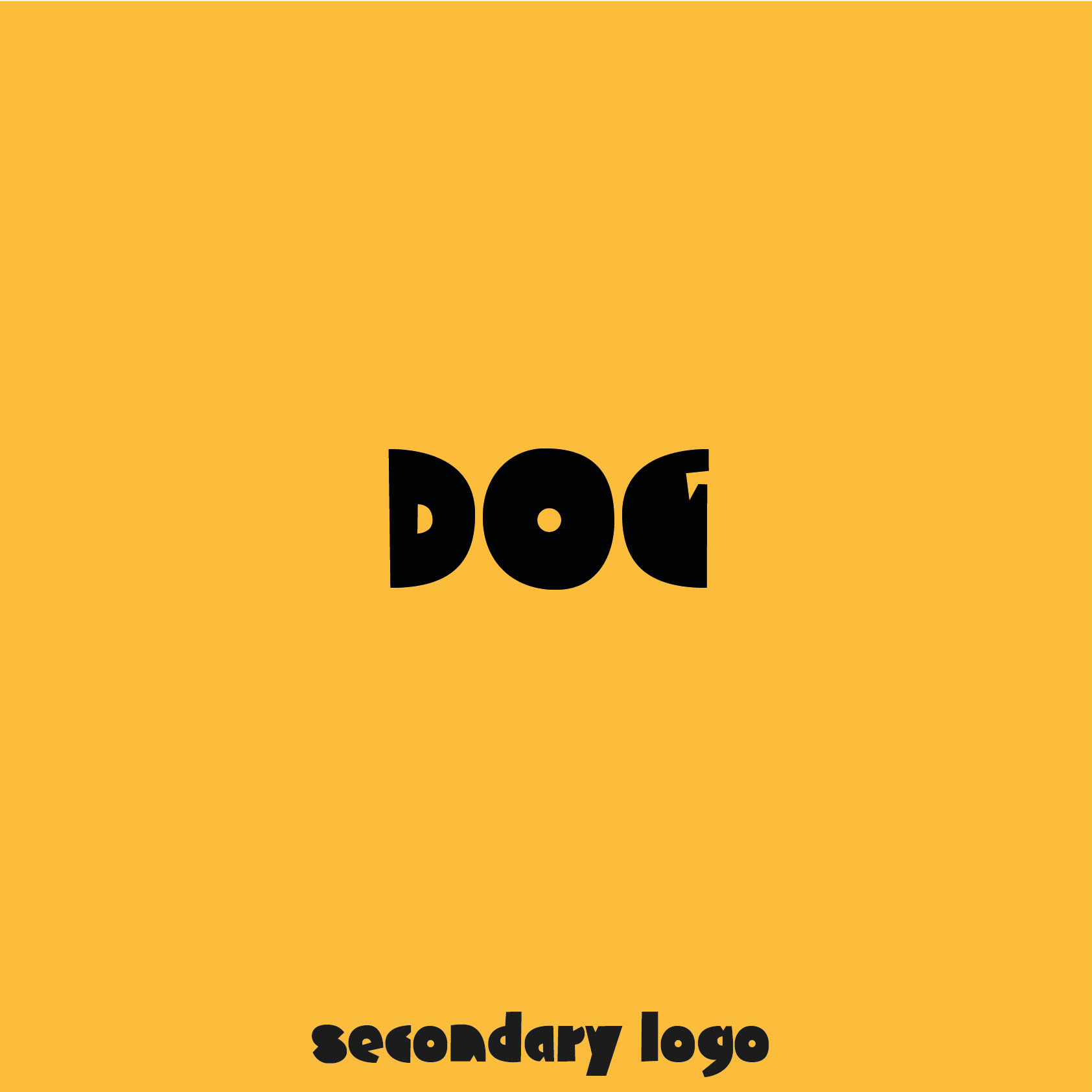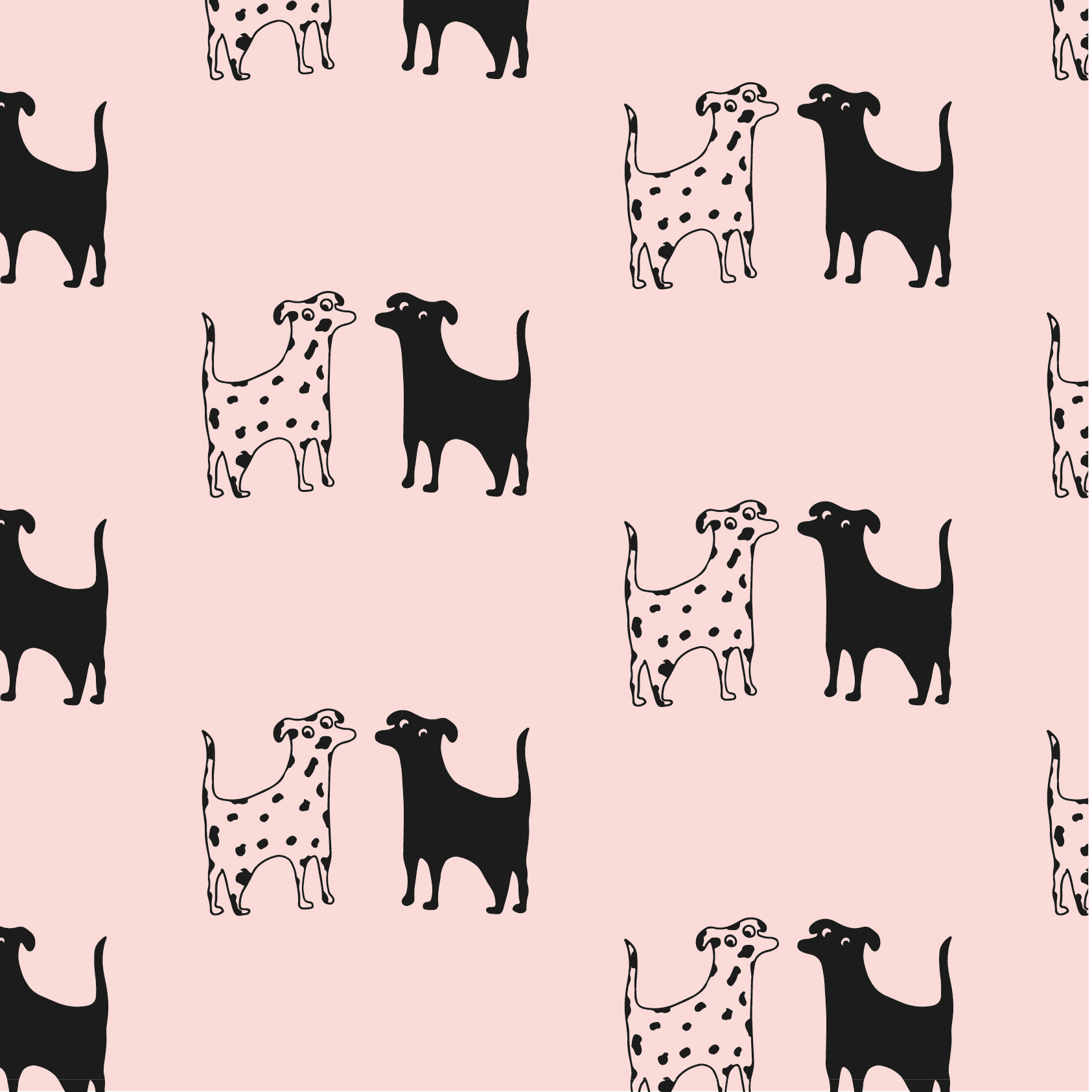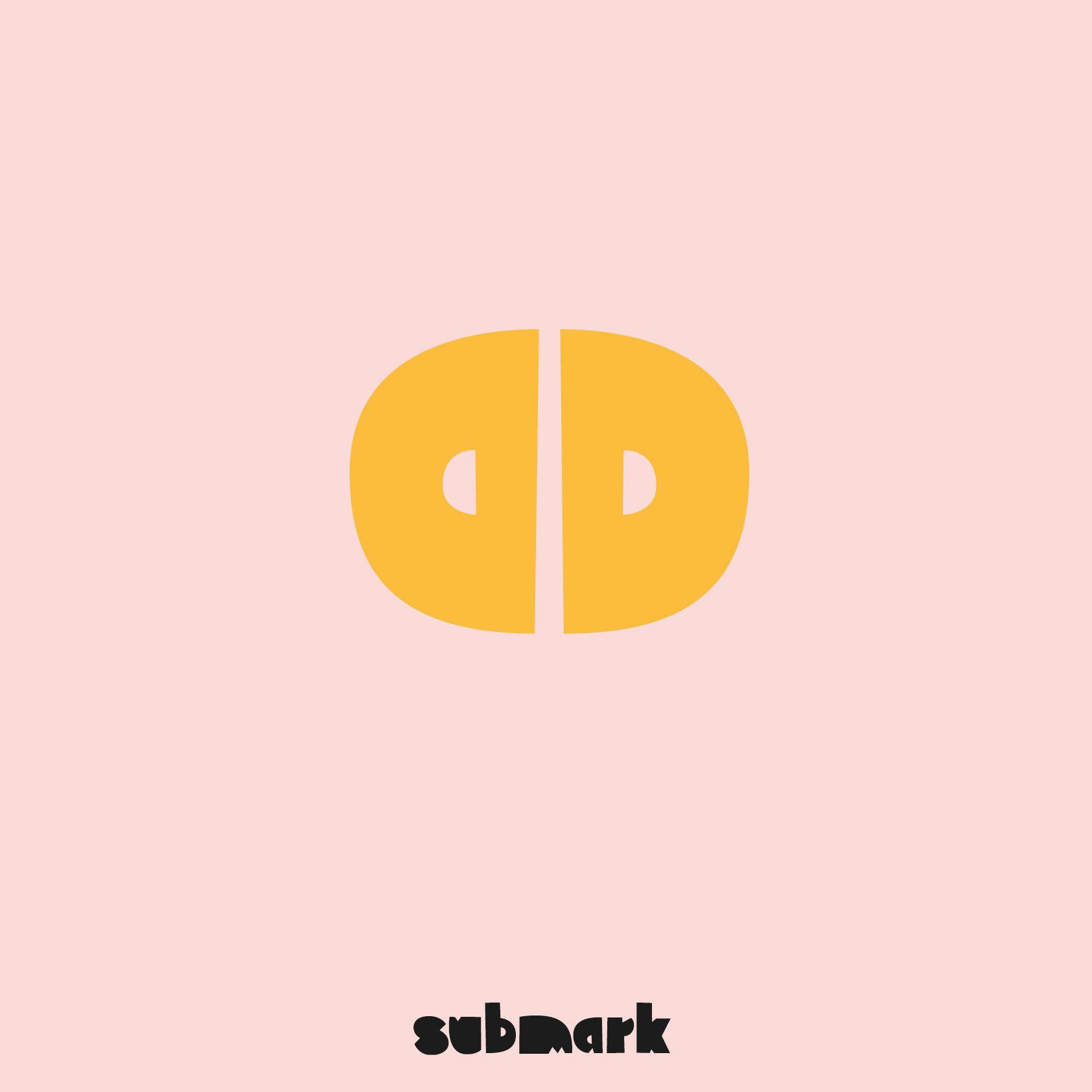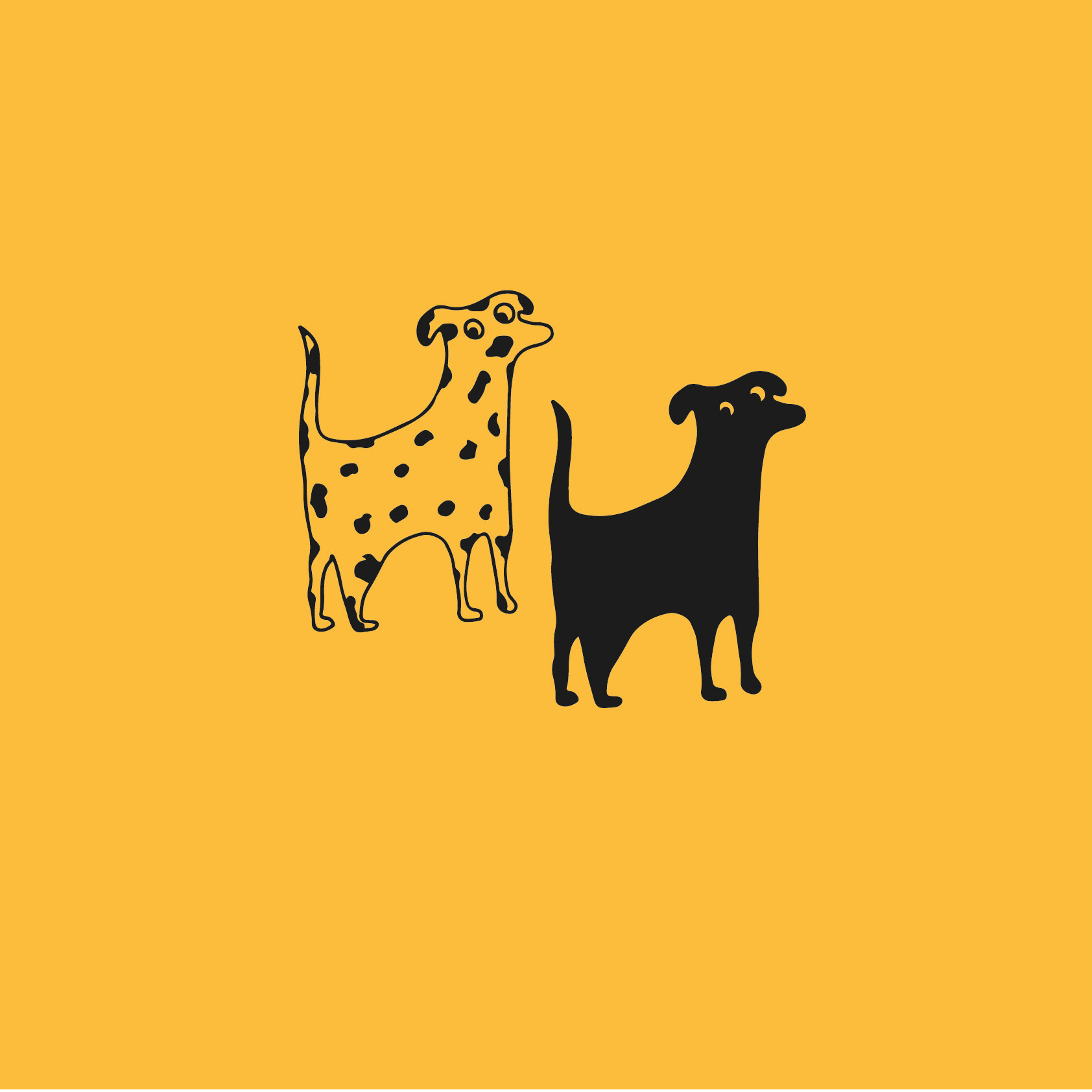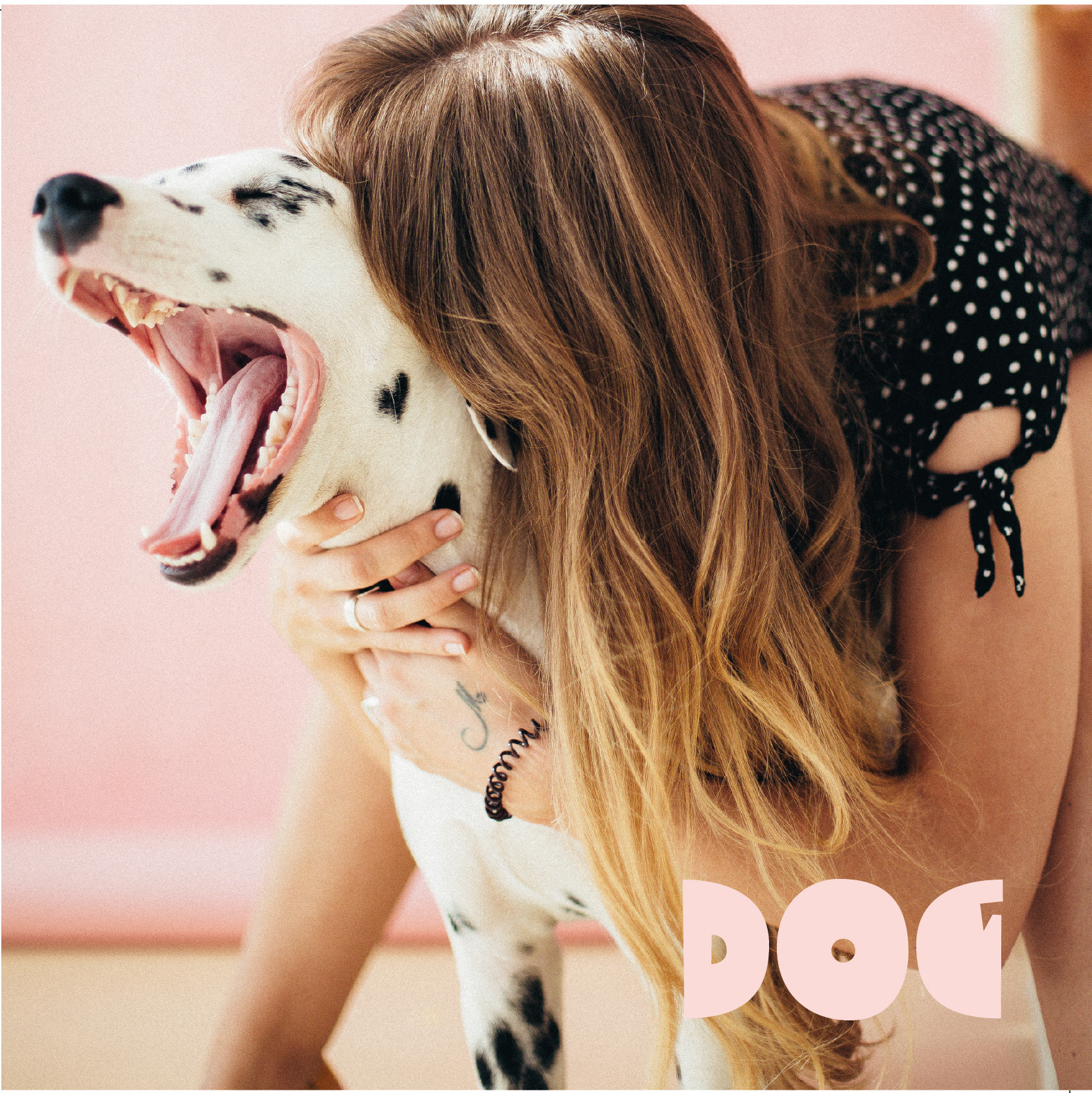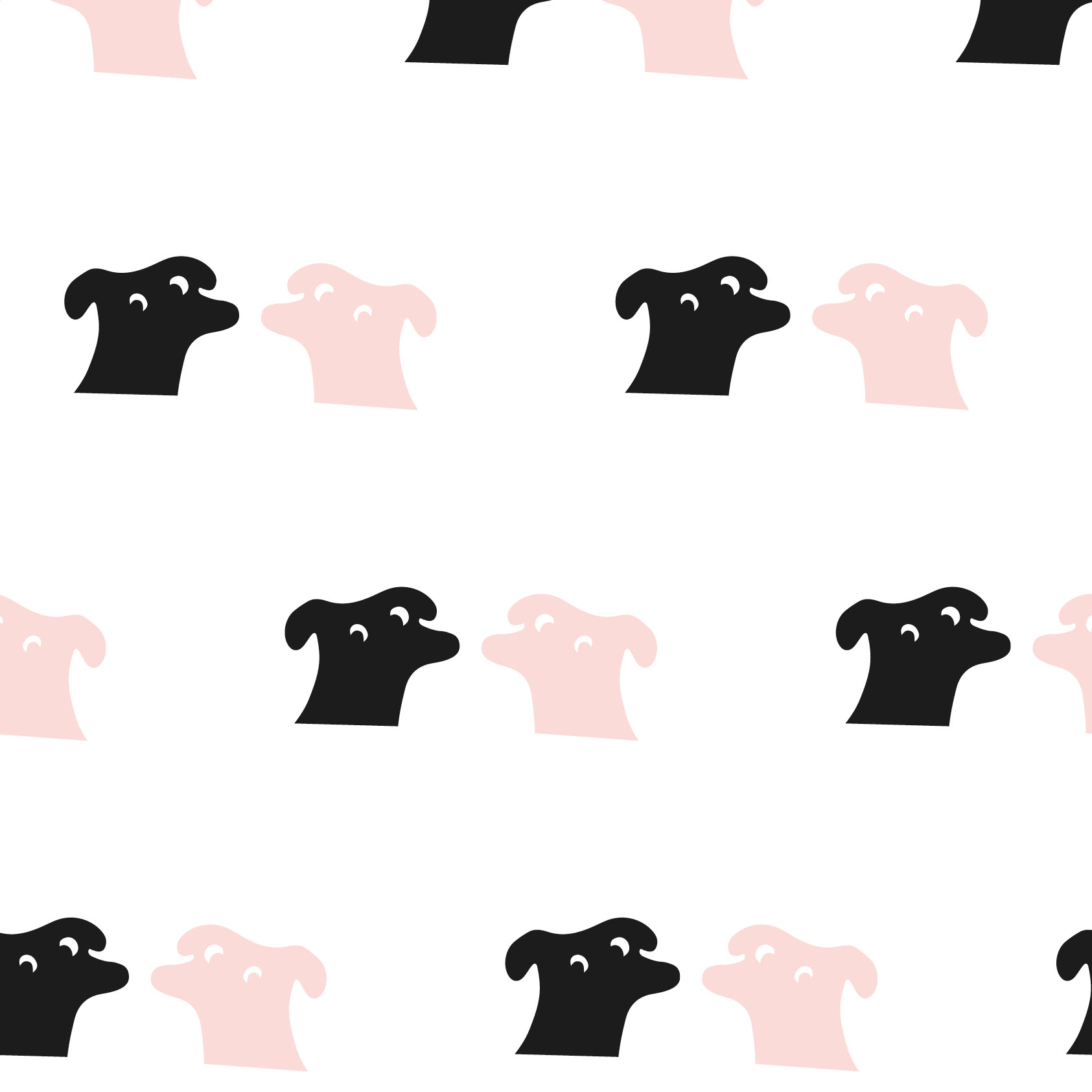 To correspond with the quirkiness of the branding, the shop front will also be pink. Allowing it to stand out whilst on the high street and attract attention.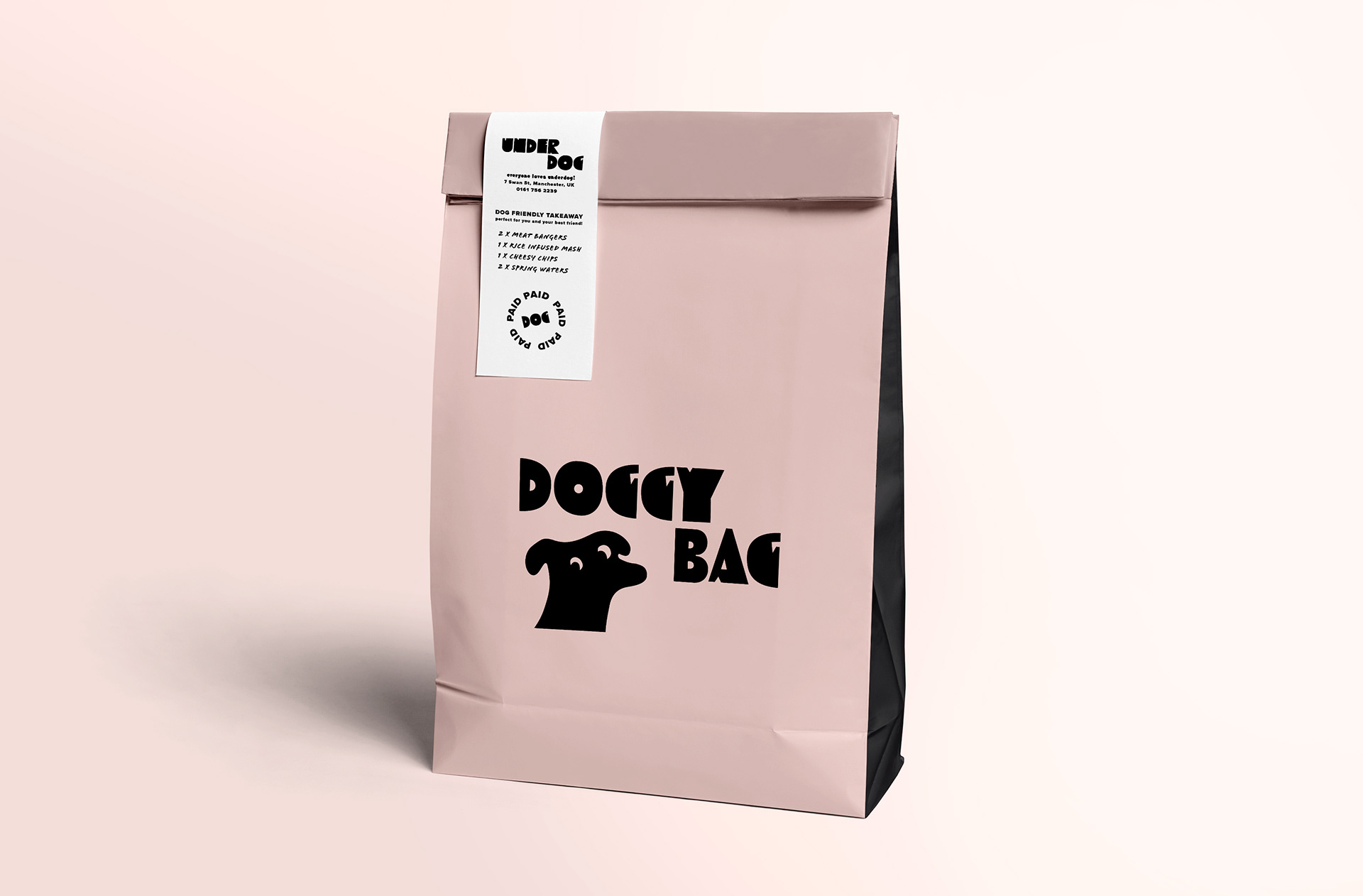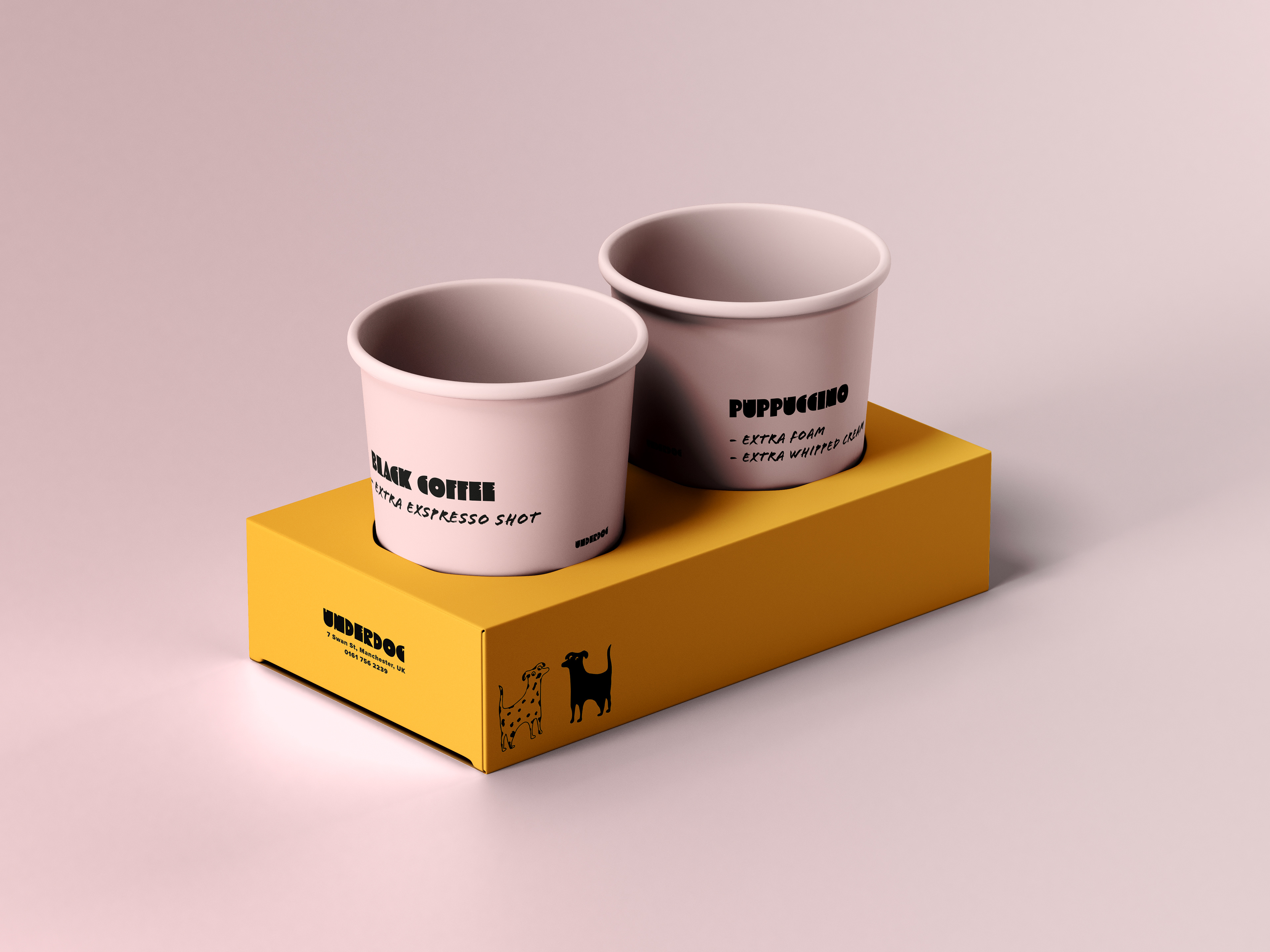 Underdog offer many unique items such as dog takeaways and dog 'coffees'. Which are better and healthier alternatives than offering human versions.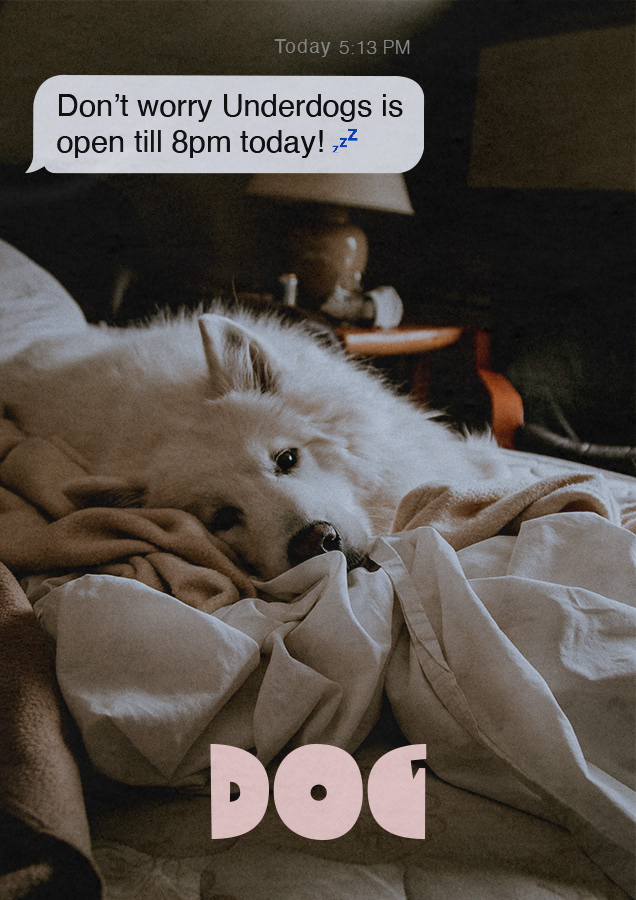 The concept behind Underdog's advertising was inspired by how people often have one sided conversations with their dogs. Designed to look like one sided texts in order to portray this concept cleverly.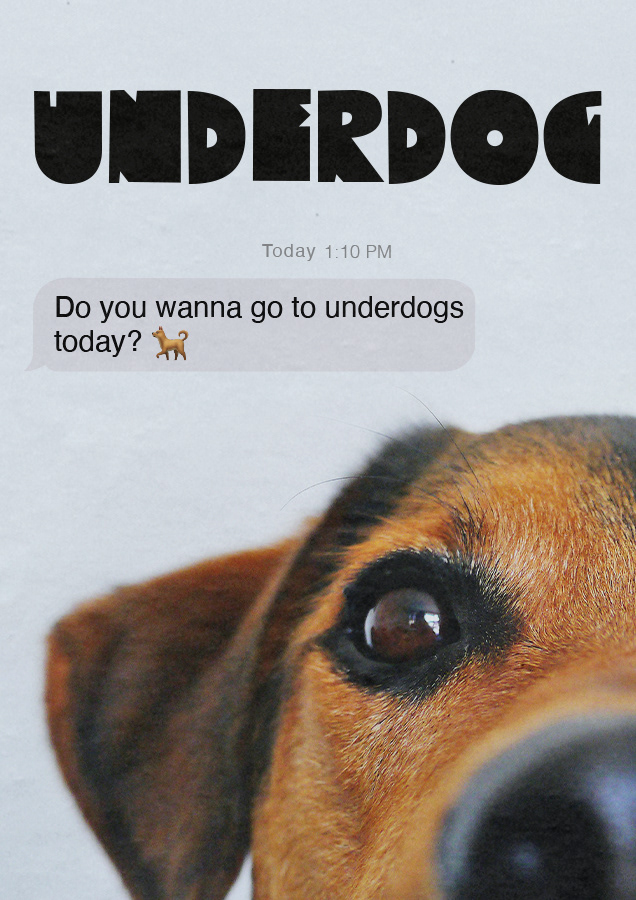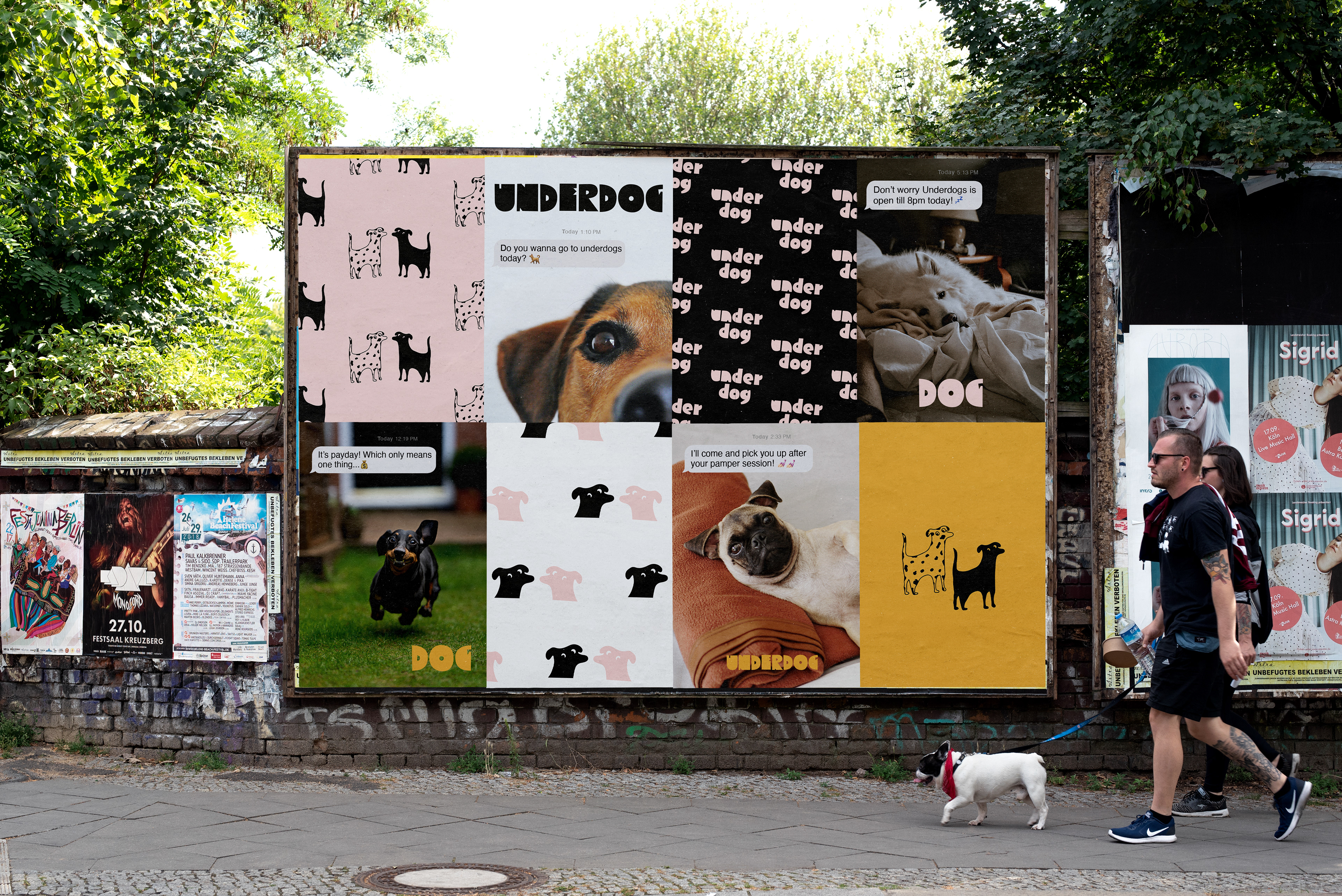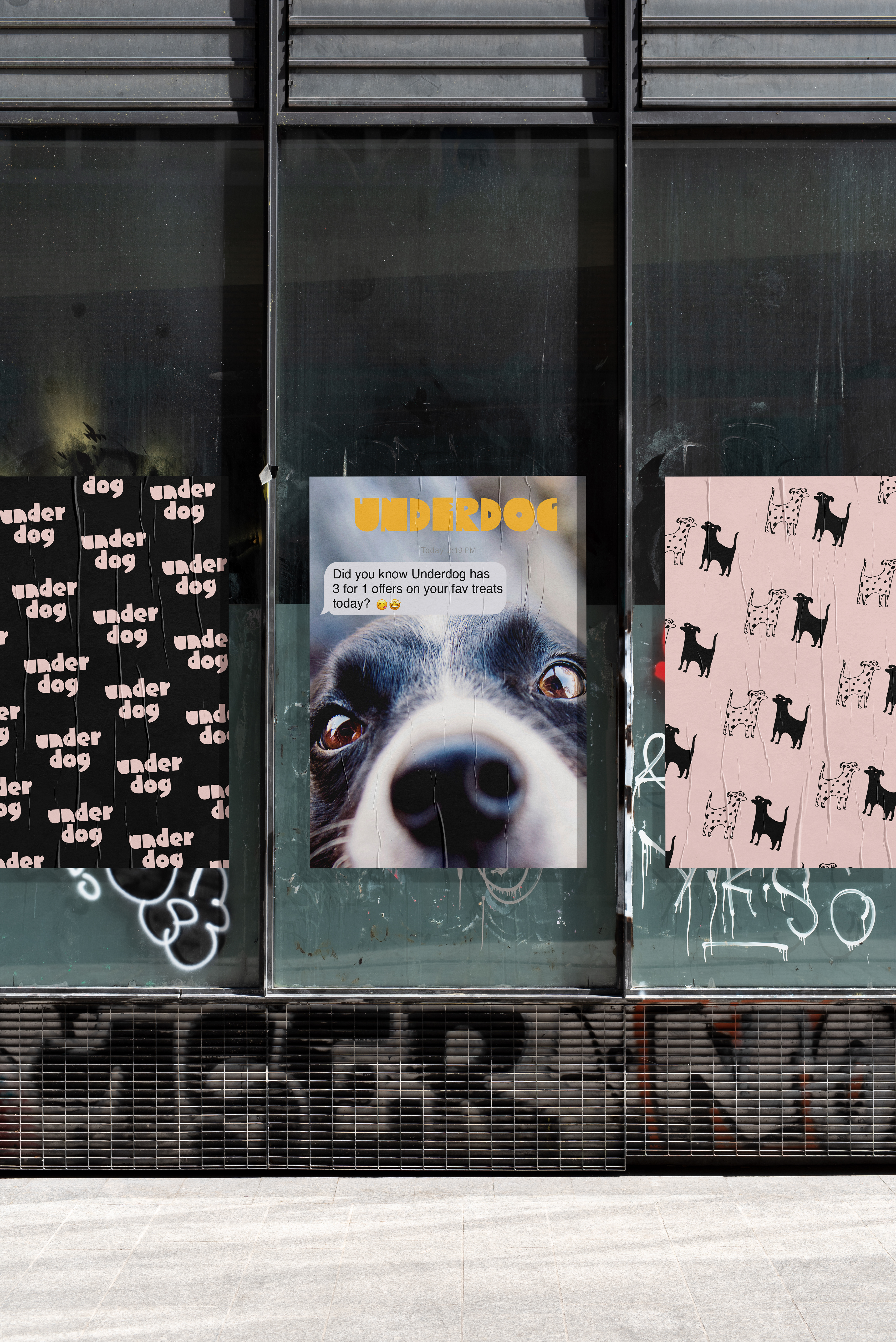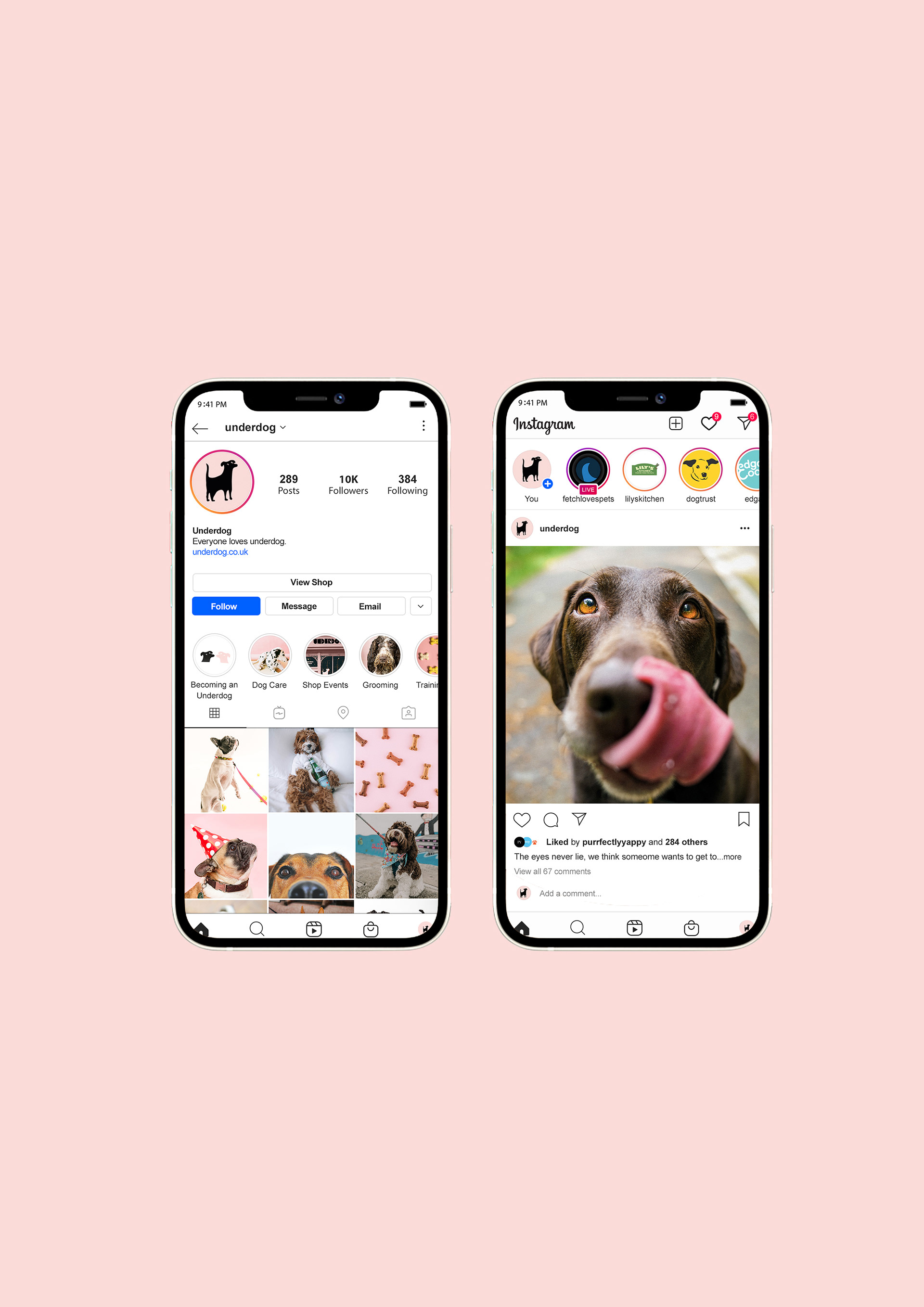 Underdog social media also relates to the branding, by including tips of dog healthcare, grooming and of course plenty of dog photos!