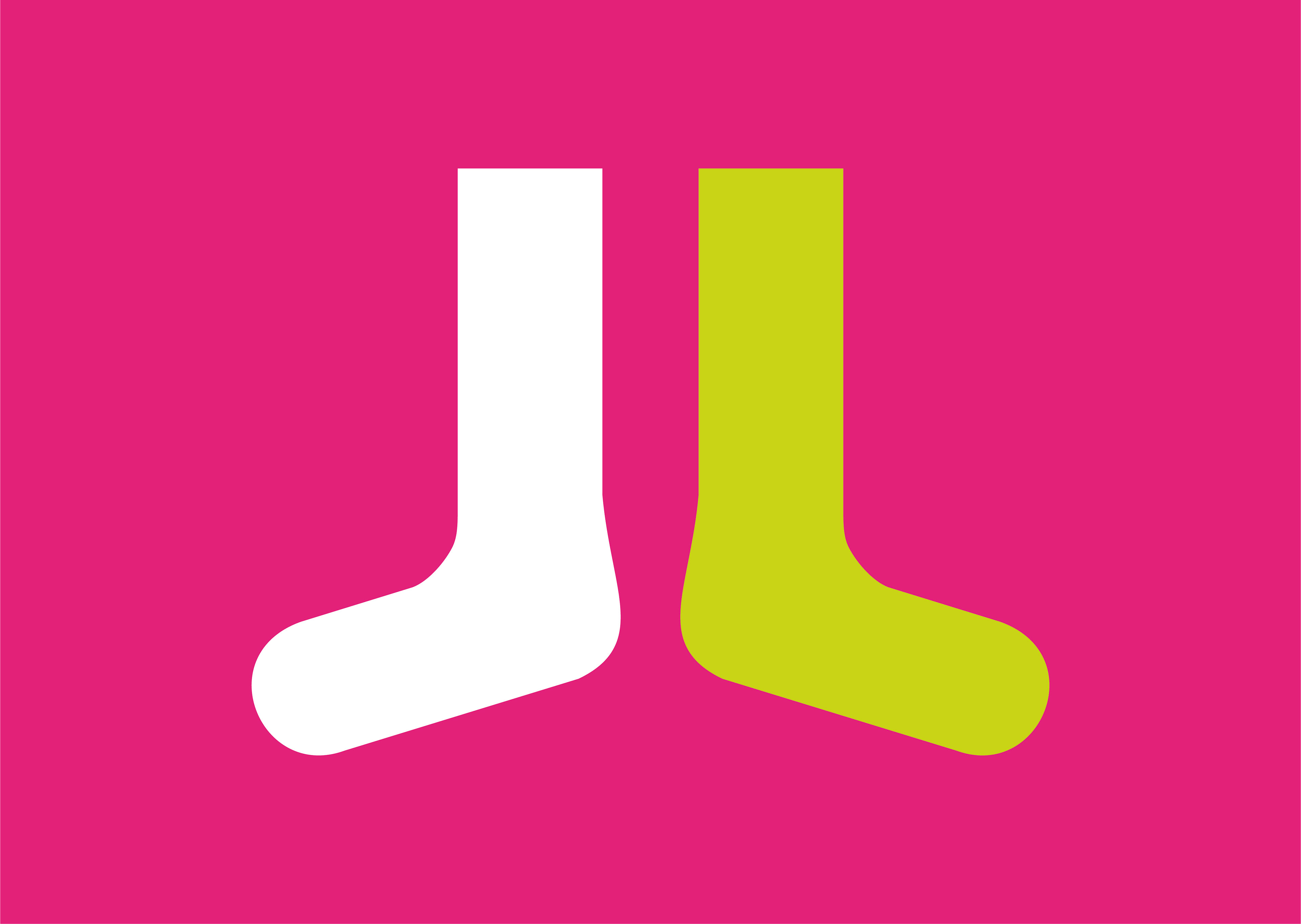 Socks are one of the most requested items for homeless shelters, resulting in Sock & Soul. A brand built on helping the homeless through the power of colourful yet practical socks. One pair purchased equals one pair for someone in need.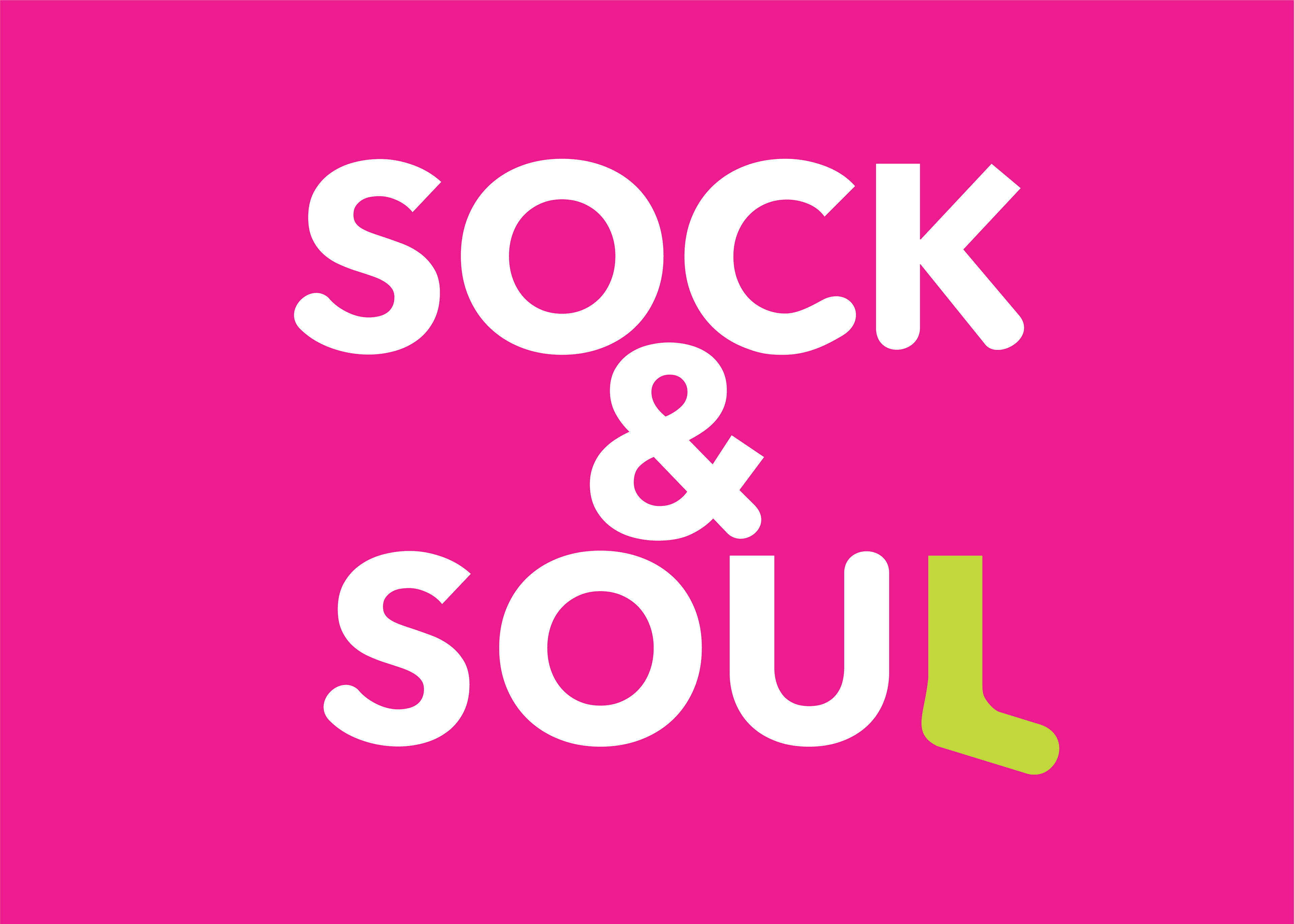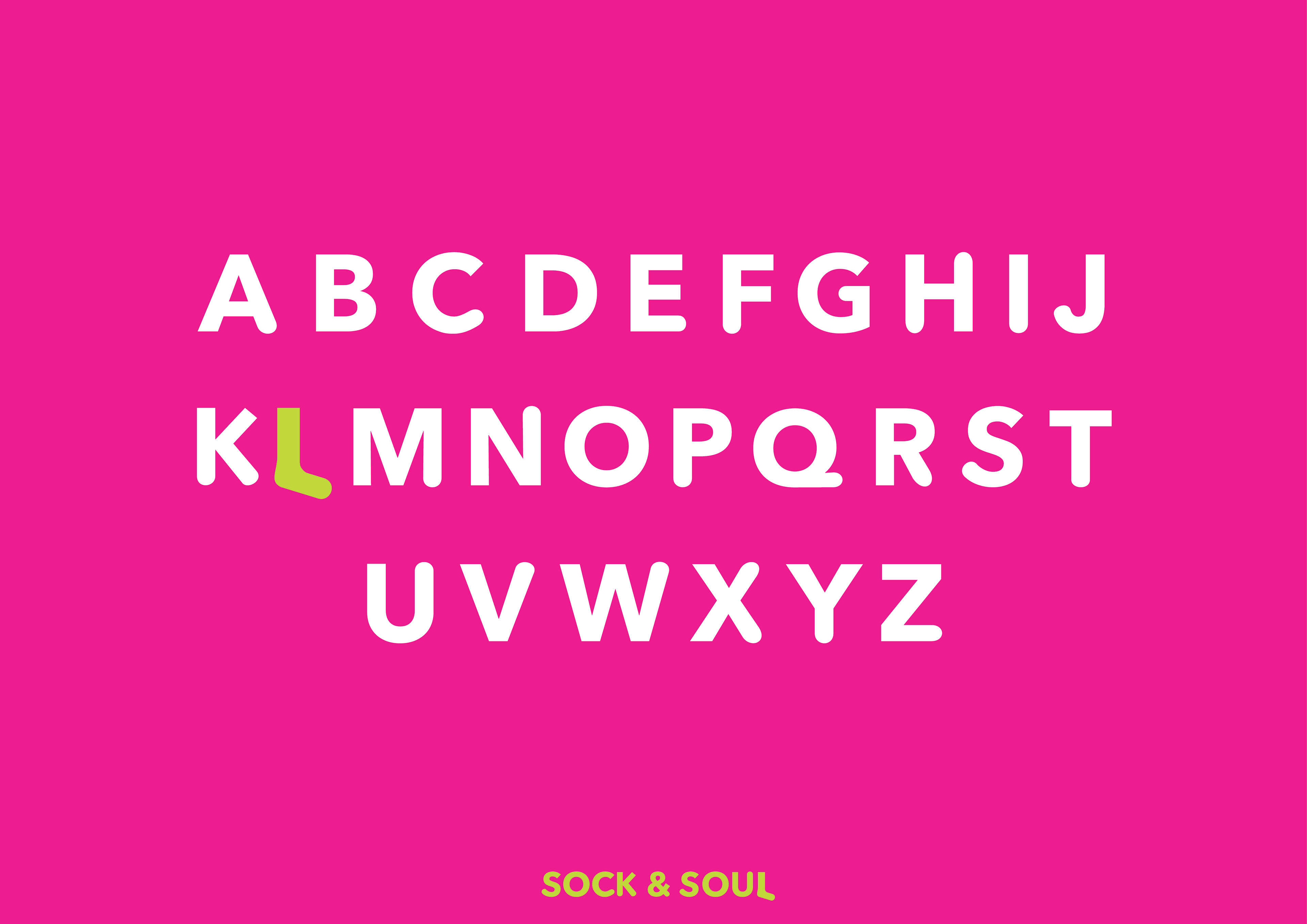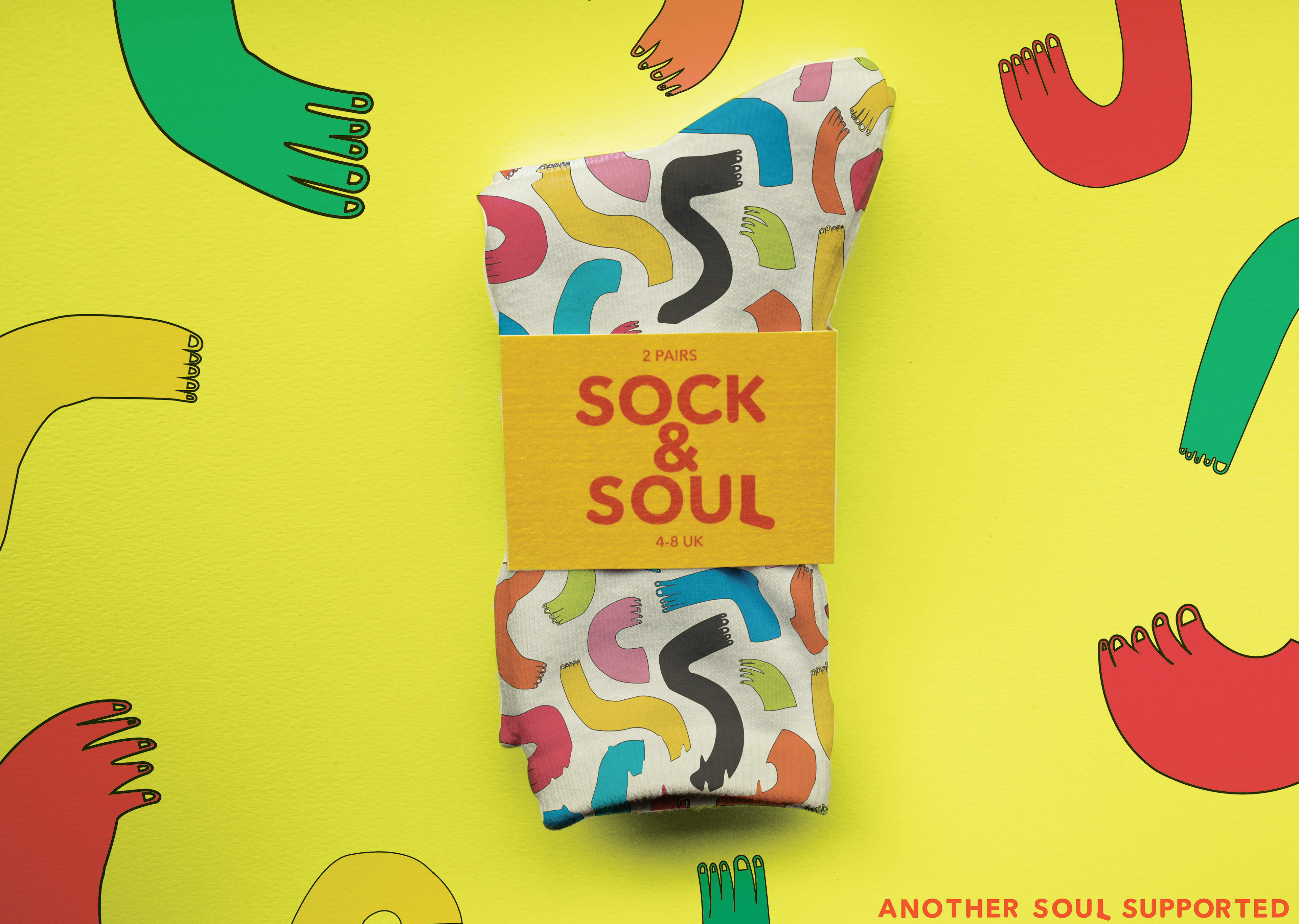 The main concept behind the design of the product and how Sock & Soul stand out from their competitors is due to their colourful pattern design. But is not only the person who purchases the socks that gets a colourful pair - the person in need does too. Colourful socks are going to solve the homeless crisis, but they could definitely brighten someone's day.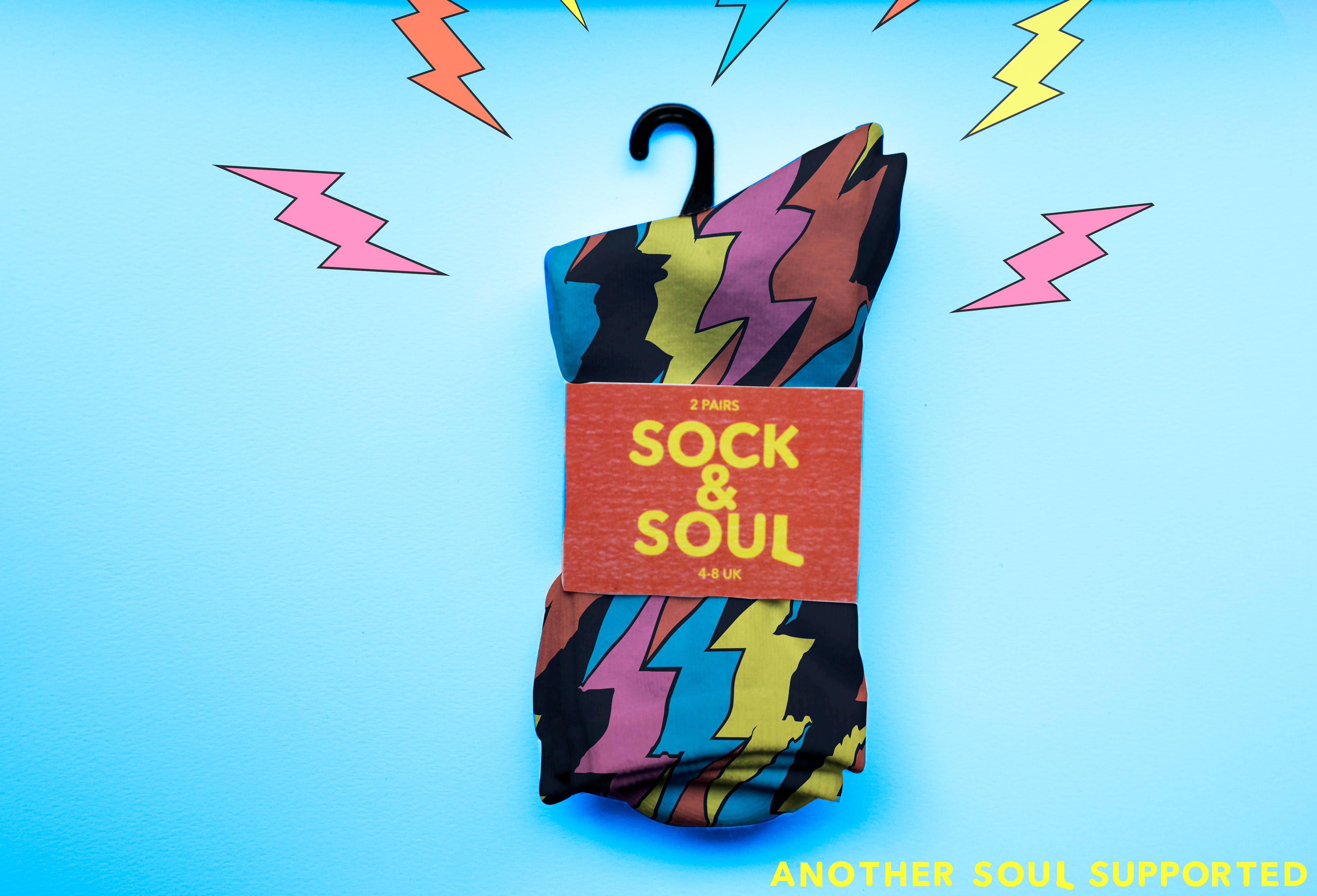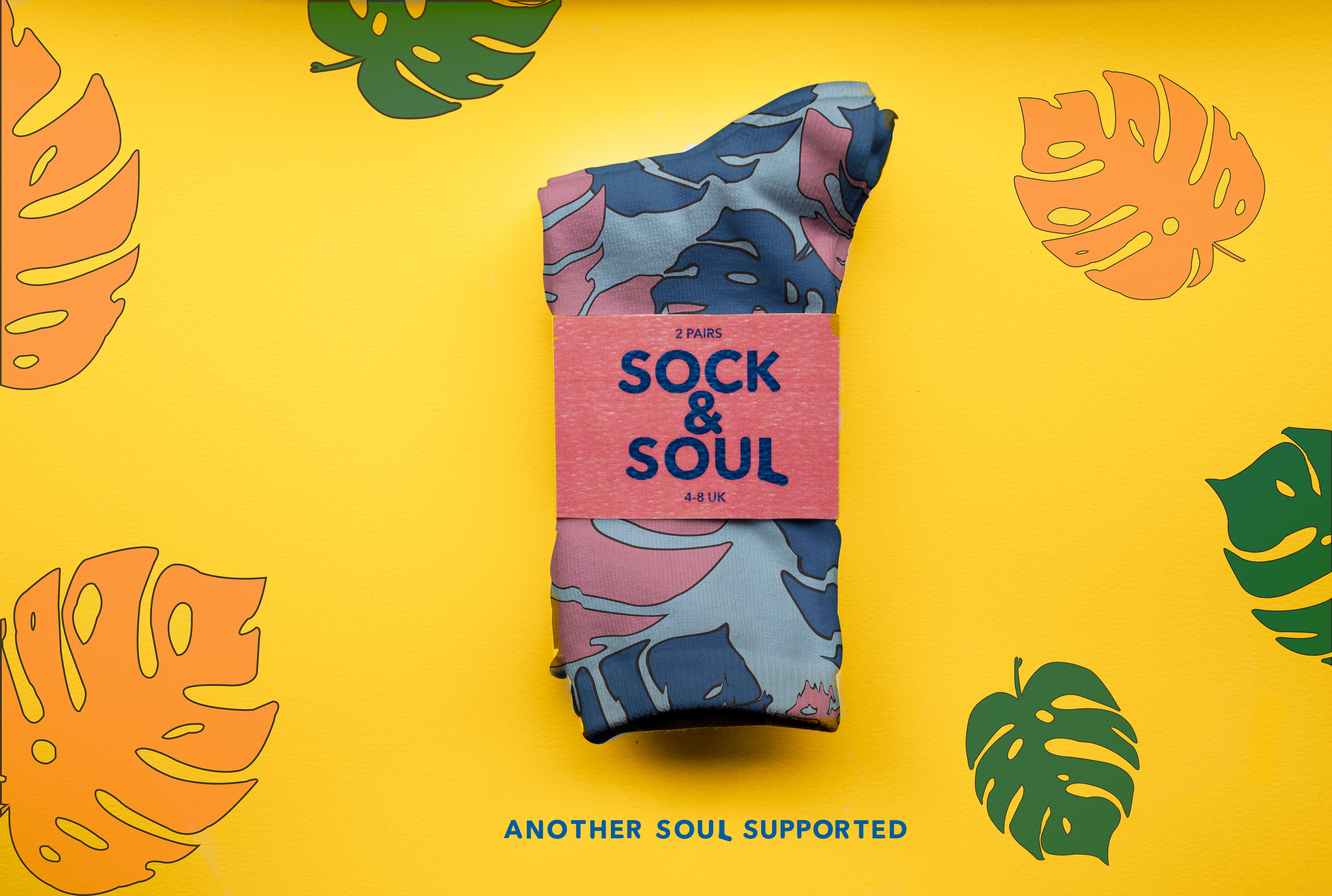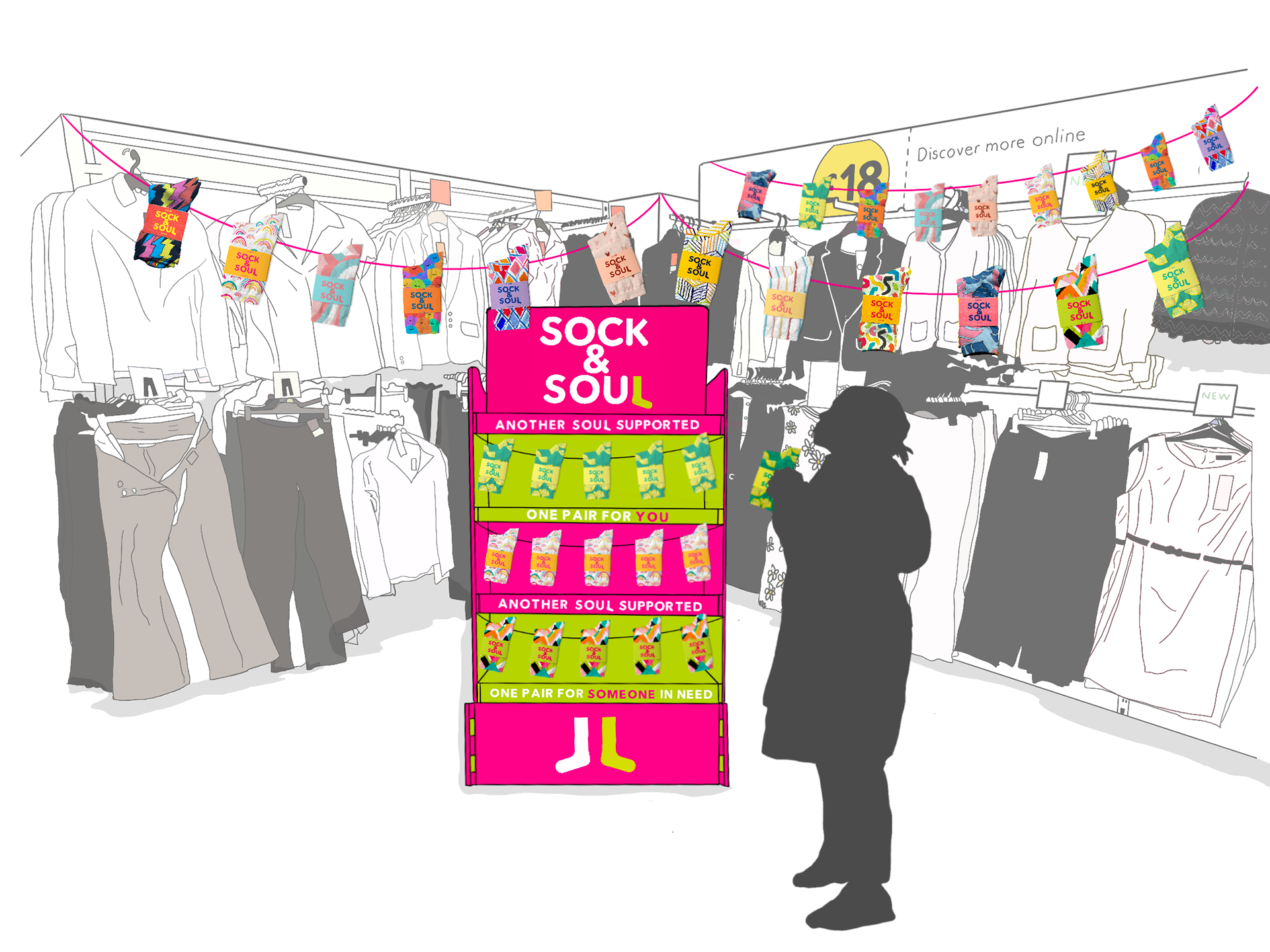 Sock & Soul stands with be distributed to all big supermarkets and outlets to get their brand message out there. When a customer purchases a 'pair' of socks they actually get two pairs. Then at the cashier, they can physically put a pair into the donation box at the end. So they can physically feel like they are helping someone in need.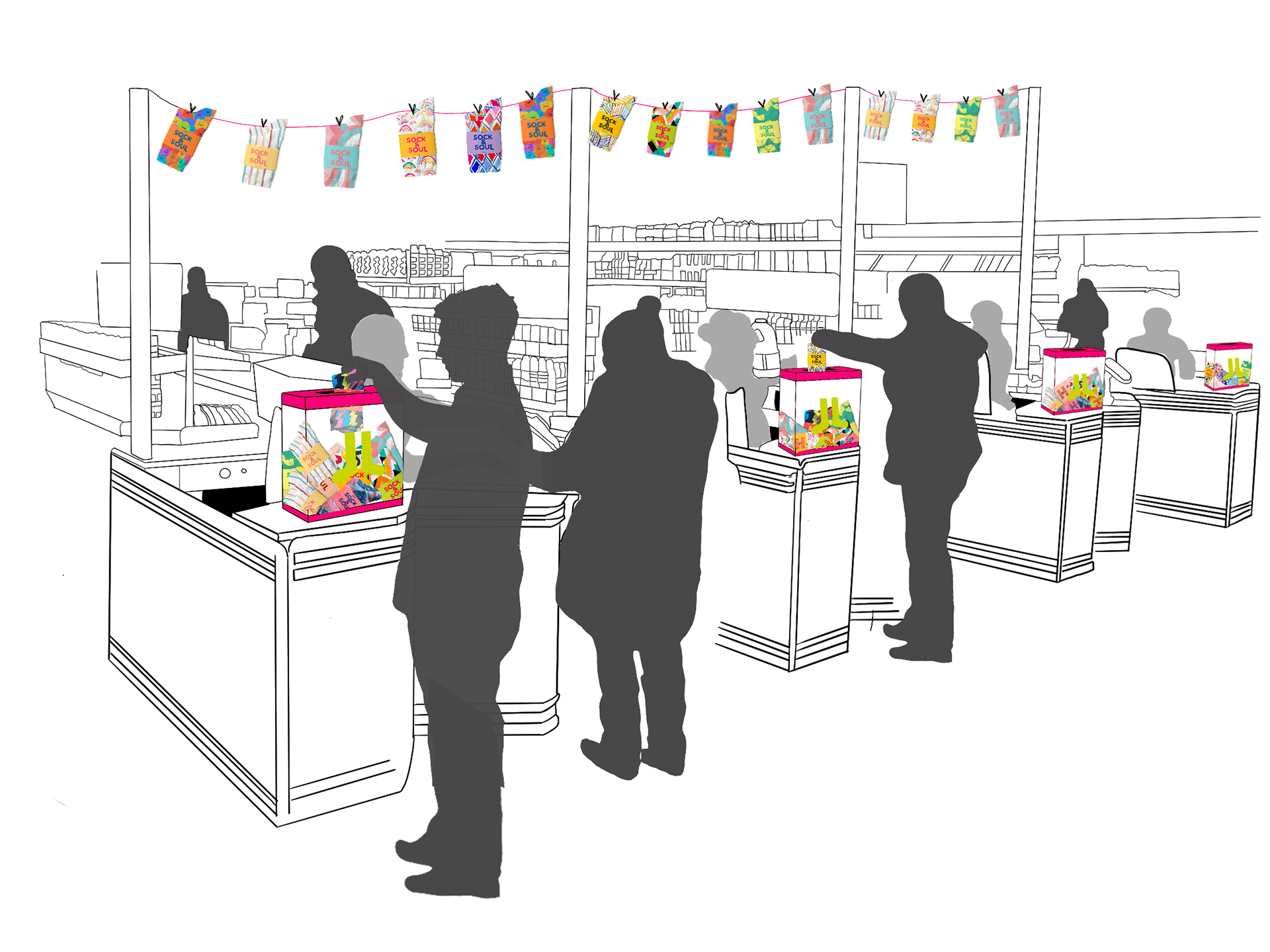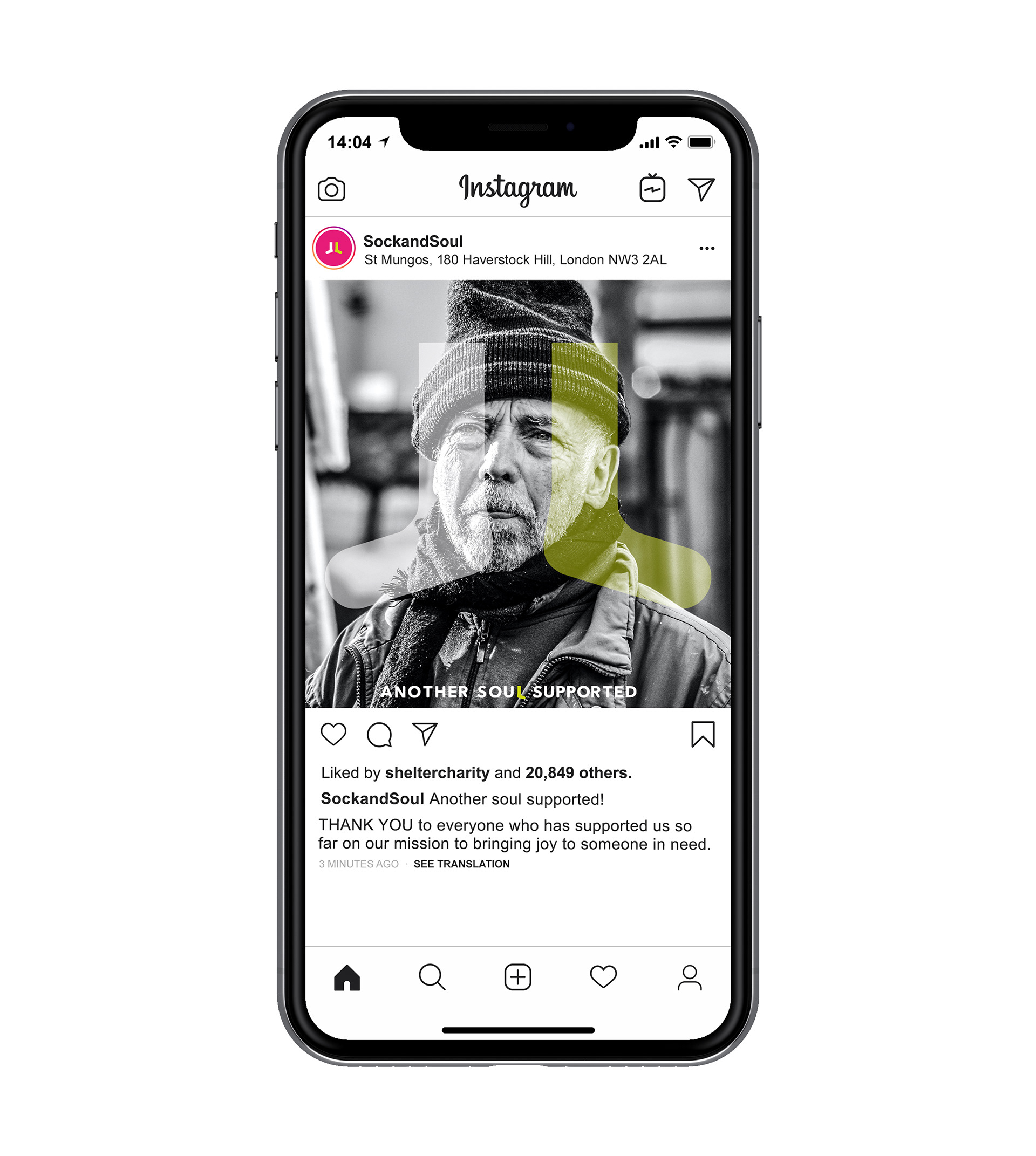 Social Media is vital at getting the brand message across to audiences in many demographics. It is important that Sock & Soul raise awareness for homelessness in a colourful but respectful manner.