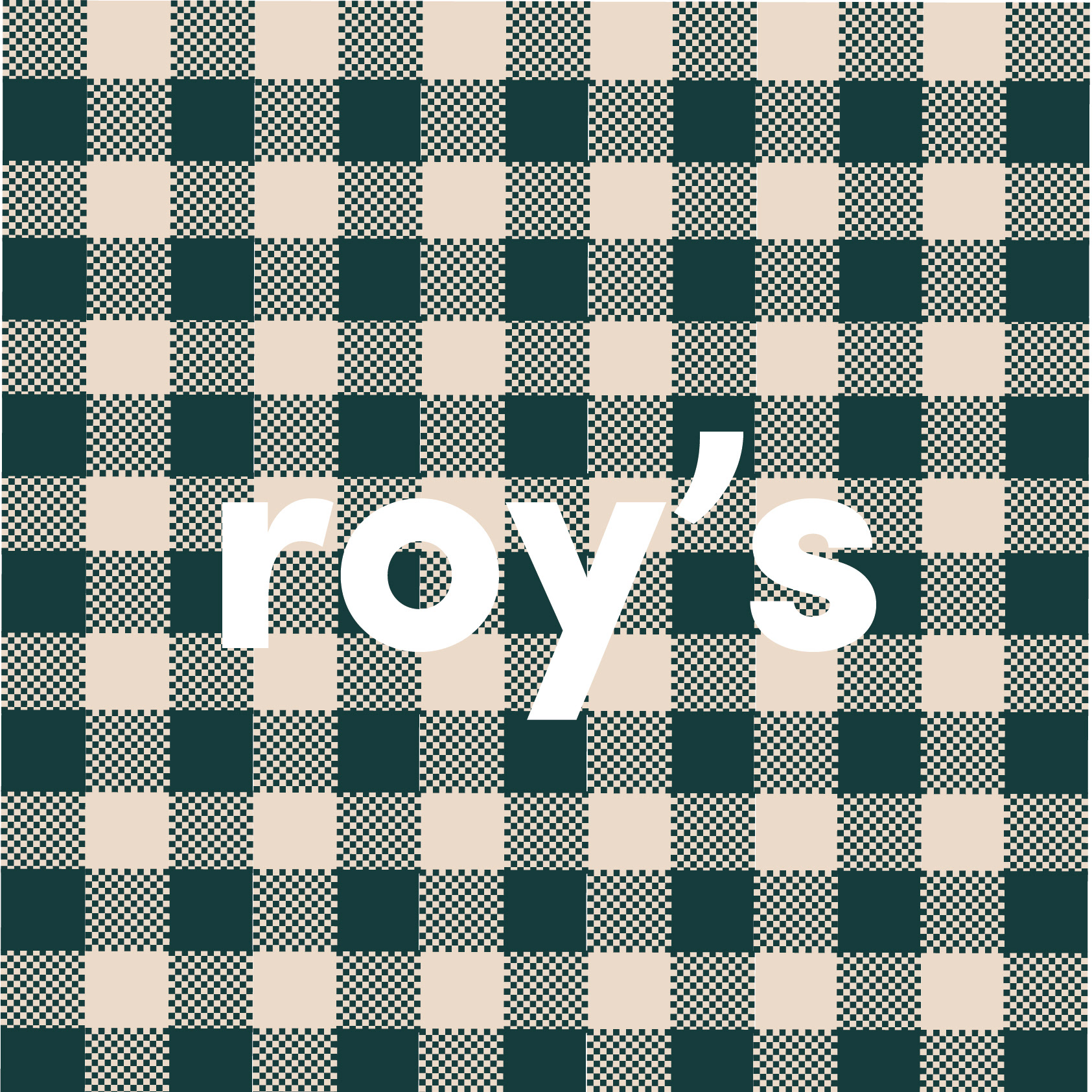 Giving the iconic cafe on the cobbles a much needed revamp whilst still keeping the 'greasy spoon' charm. This was accomplished through several factors such as a restricted colour palette, lower case typography (to enhance friendly and low-end feel) and gingham print referencing cheap and local cafes.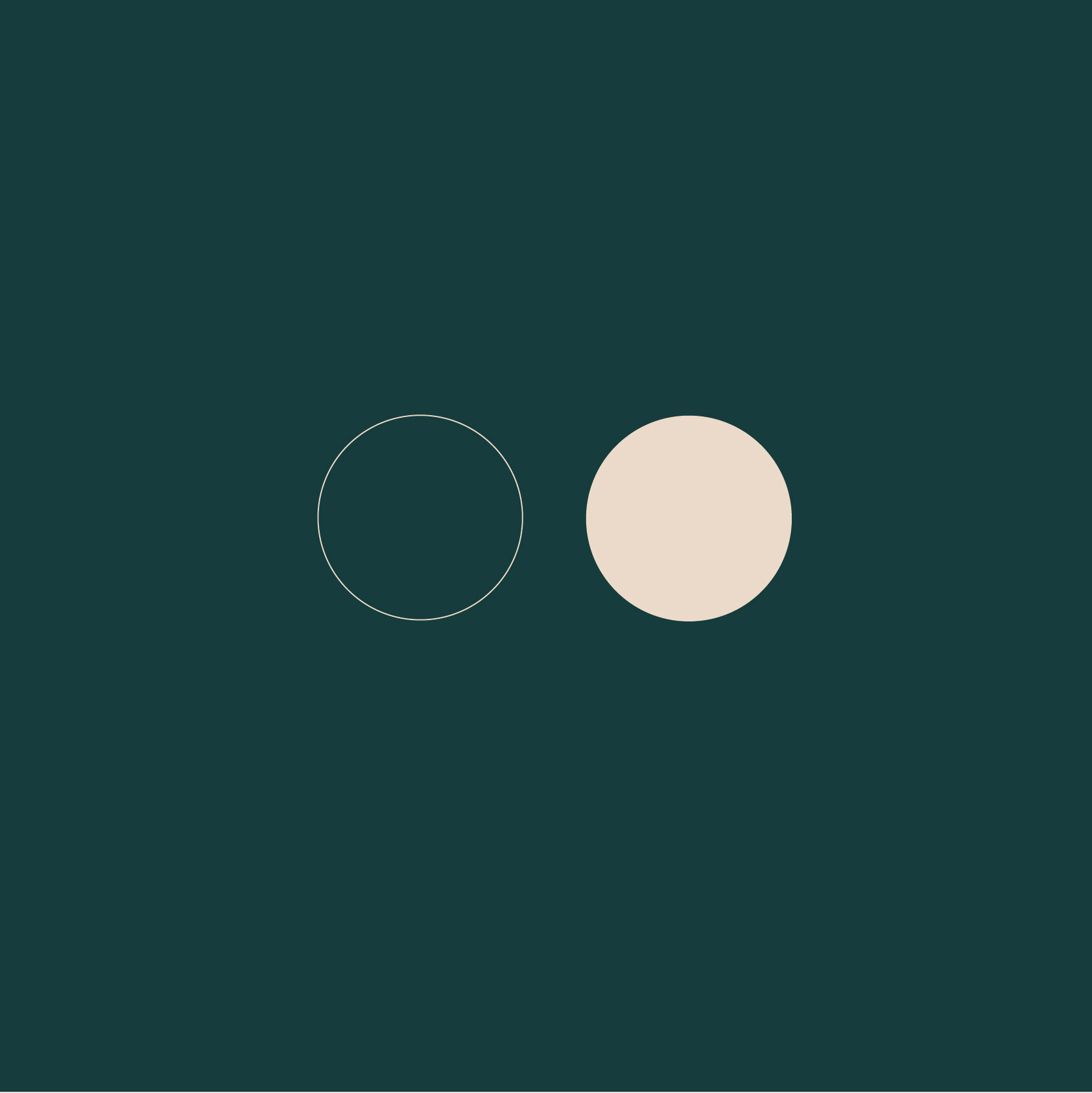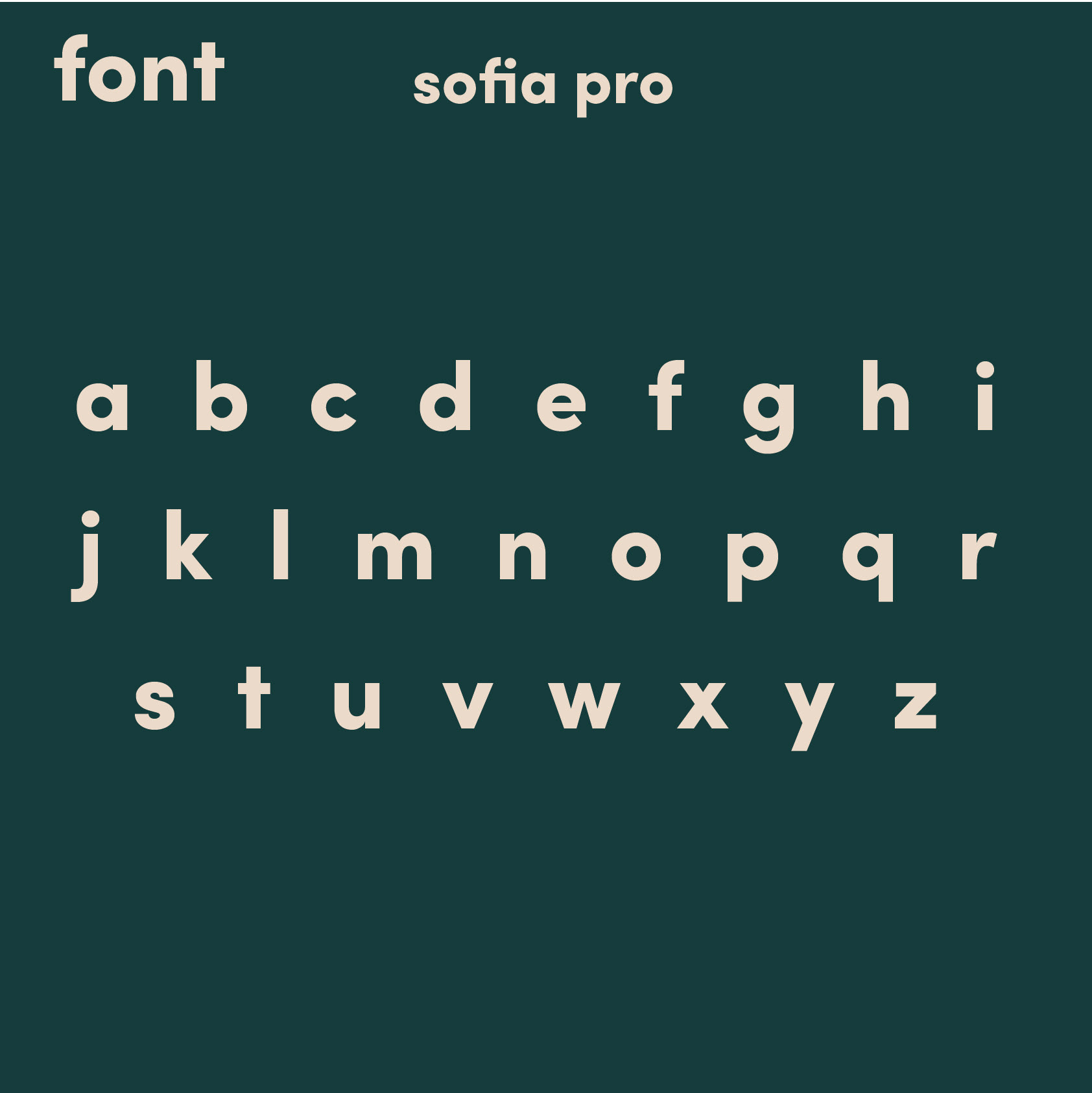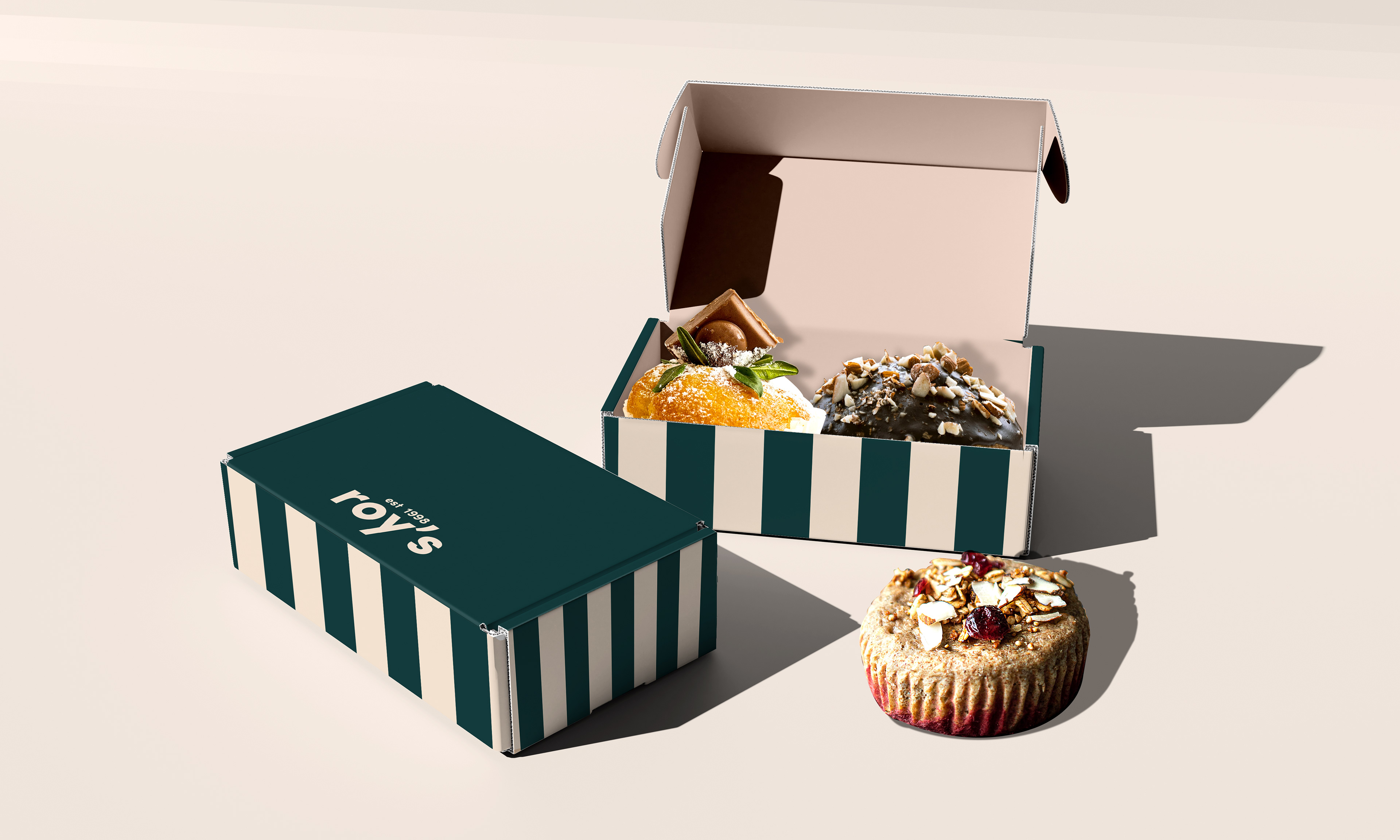 The cafe is famous for it's iconic full english, coffees and 'cake runs'. Cake boxes are decorated with a stripe pattern to reference striped aprons stereotypically worn by cafe staff in greasy spoons. Simple yet easily recognisable without going for the obvious gingham pattern or just being a green box.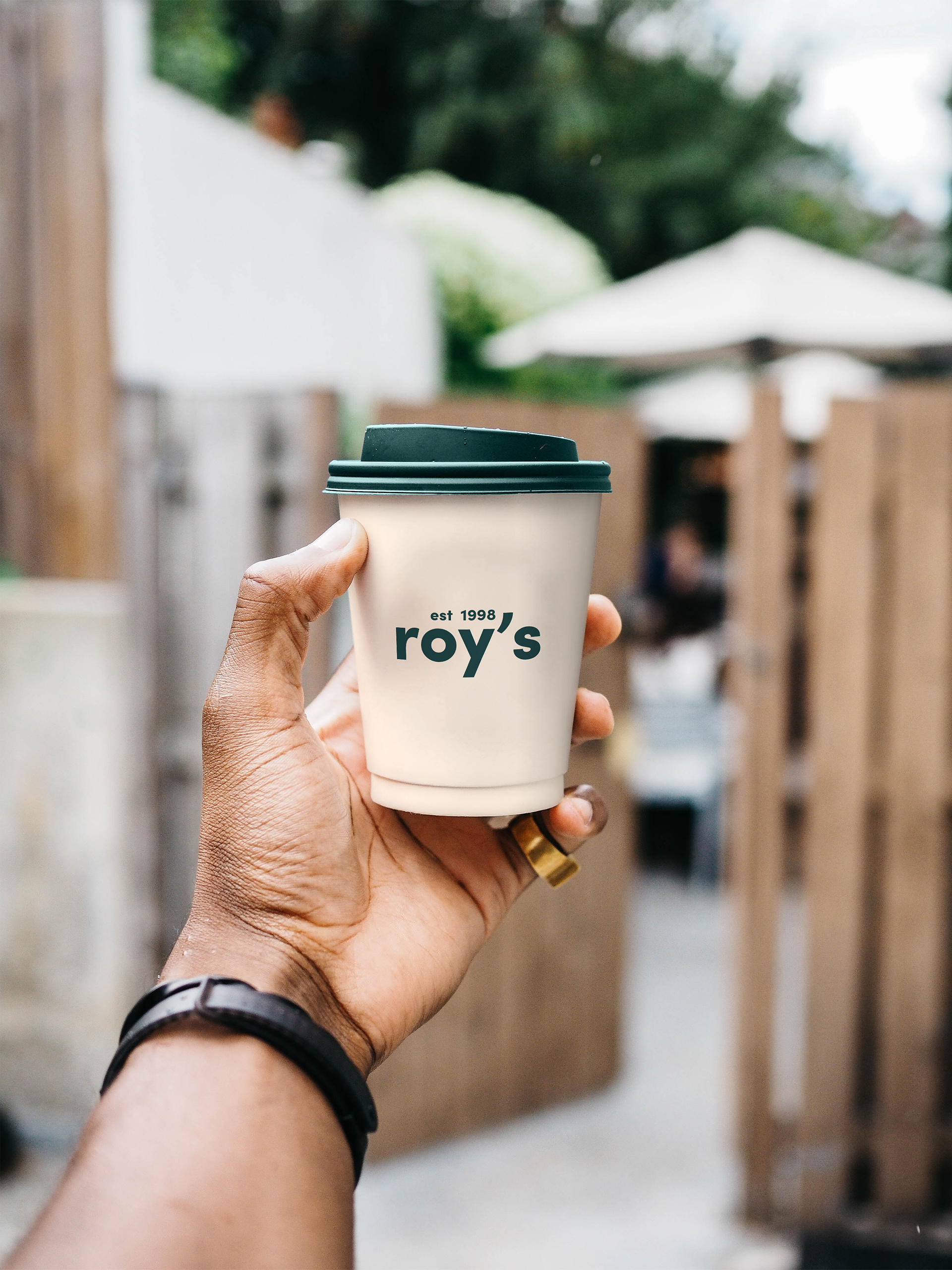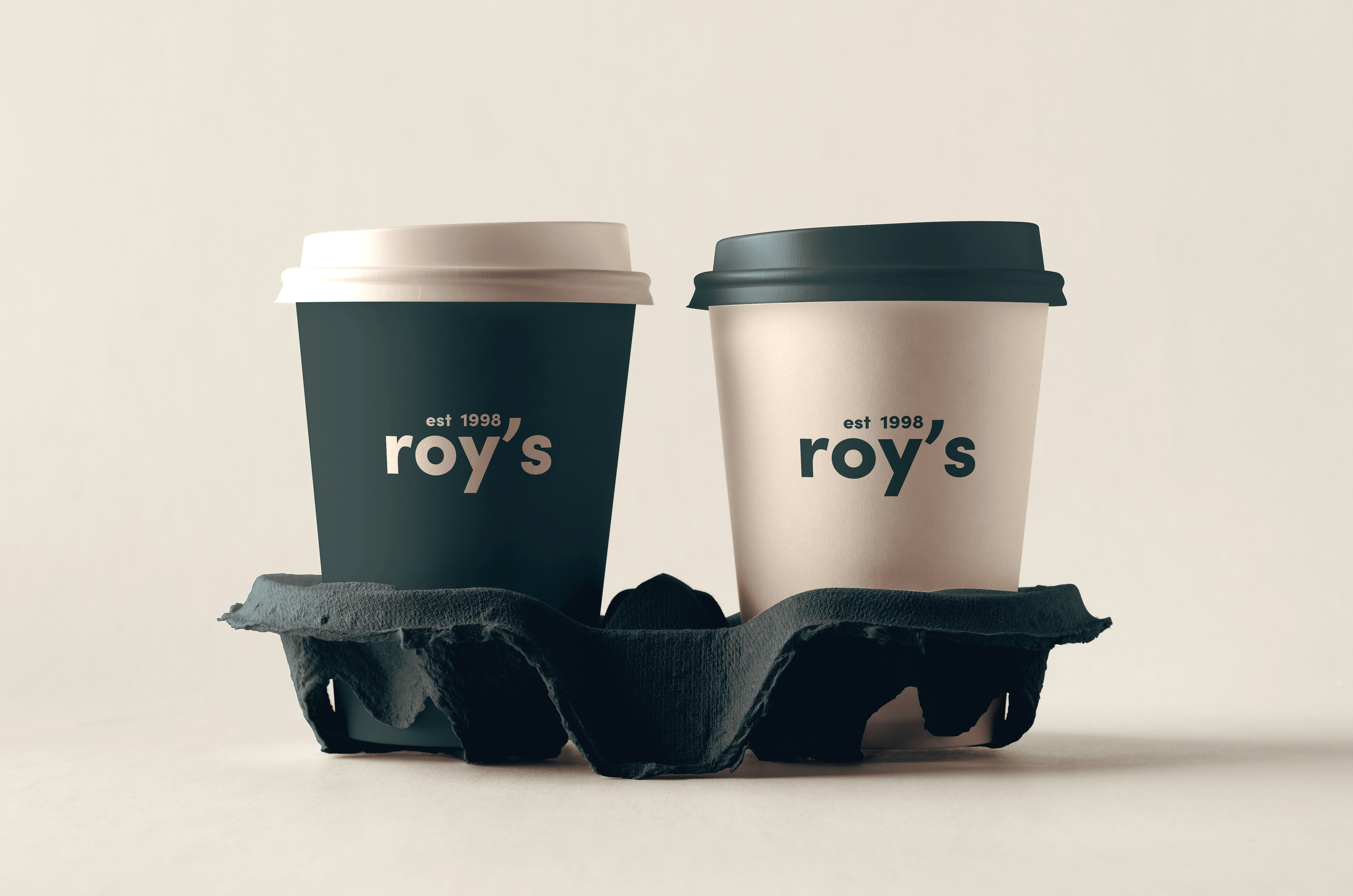 The cups are much a much more simpler design - with just the word roy's on. Helping establish that the brand is an easy going, 'no frills' and 'does what it says on the tin'. This is easily identified within the design.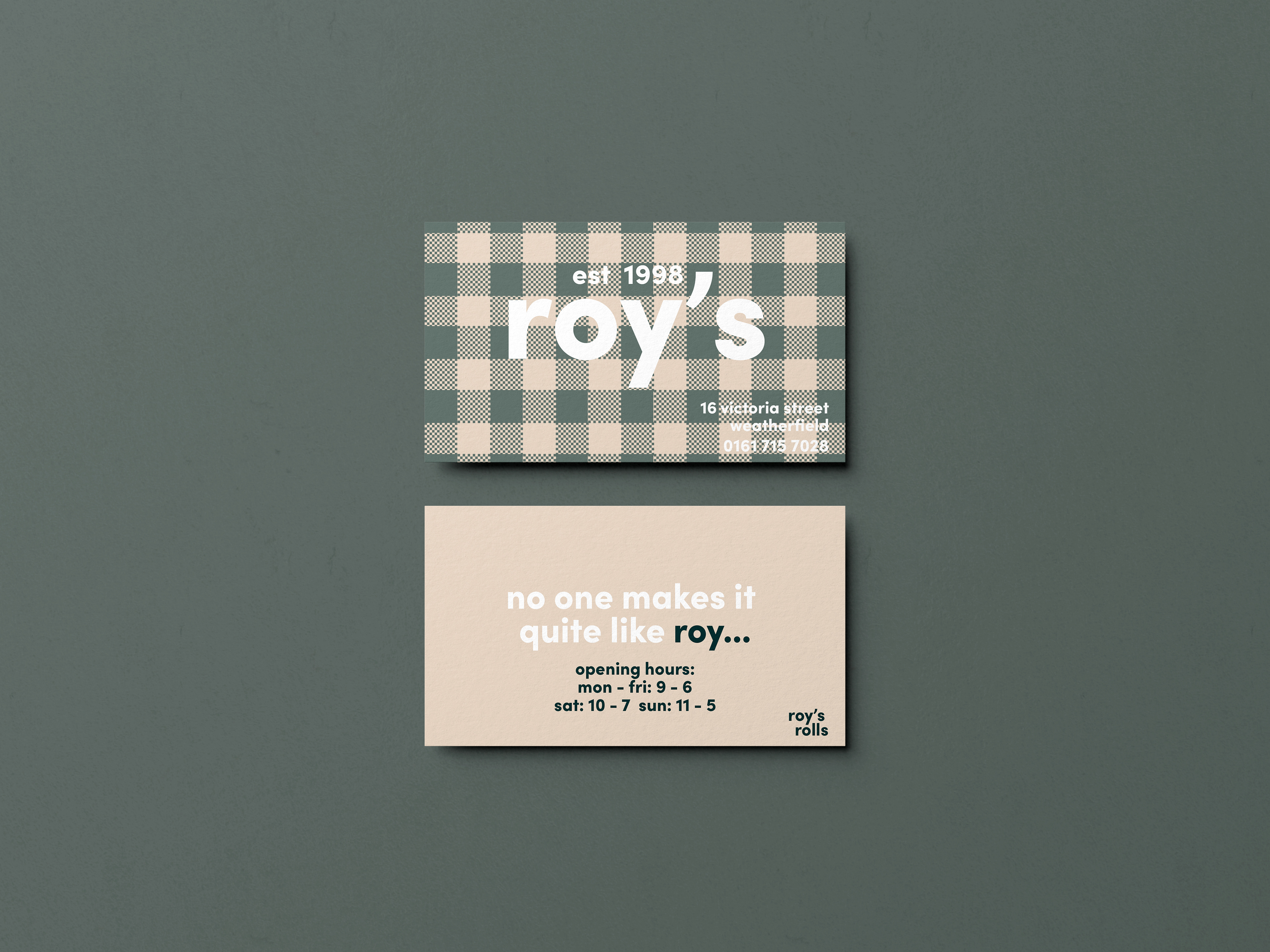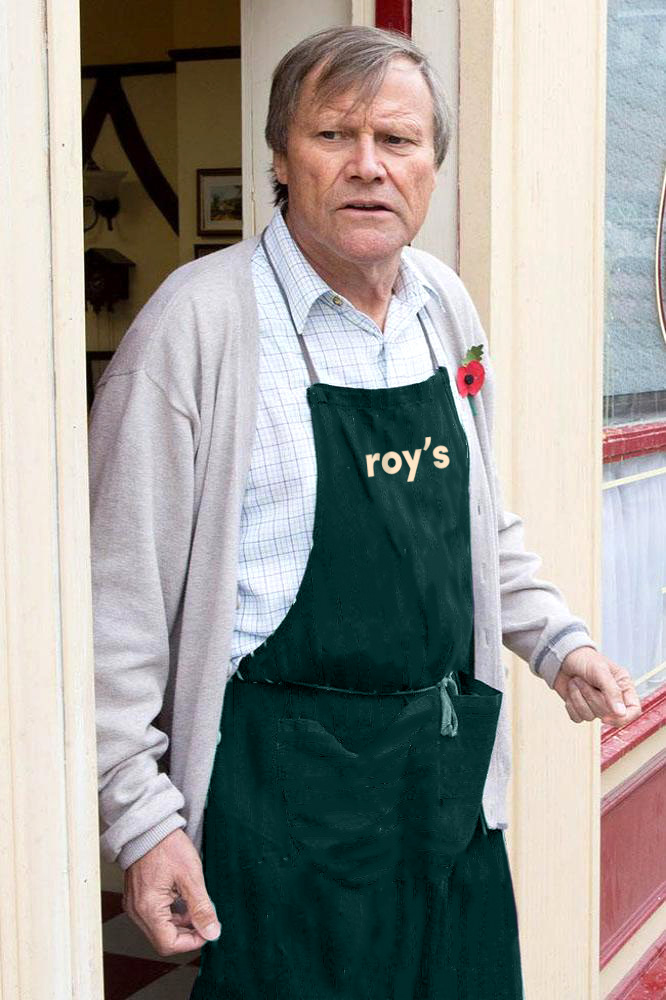 Uniform is important with a brand that prides itself on being friendly. Dark coloured apron is practical (spills are harder to spot) and still references the rebrand being incorporating the new colour palette.