On Top of the World is a healthy burger restaurant with the environment at the heart of their brand. Sourcing only local ingredients (meaning there is limited meal options on the day - but no waste), recycled packaging for their food and a drop off scheme with their takeaways to reduce their carbon footprint.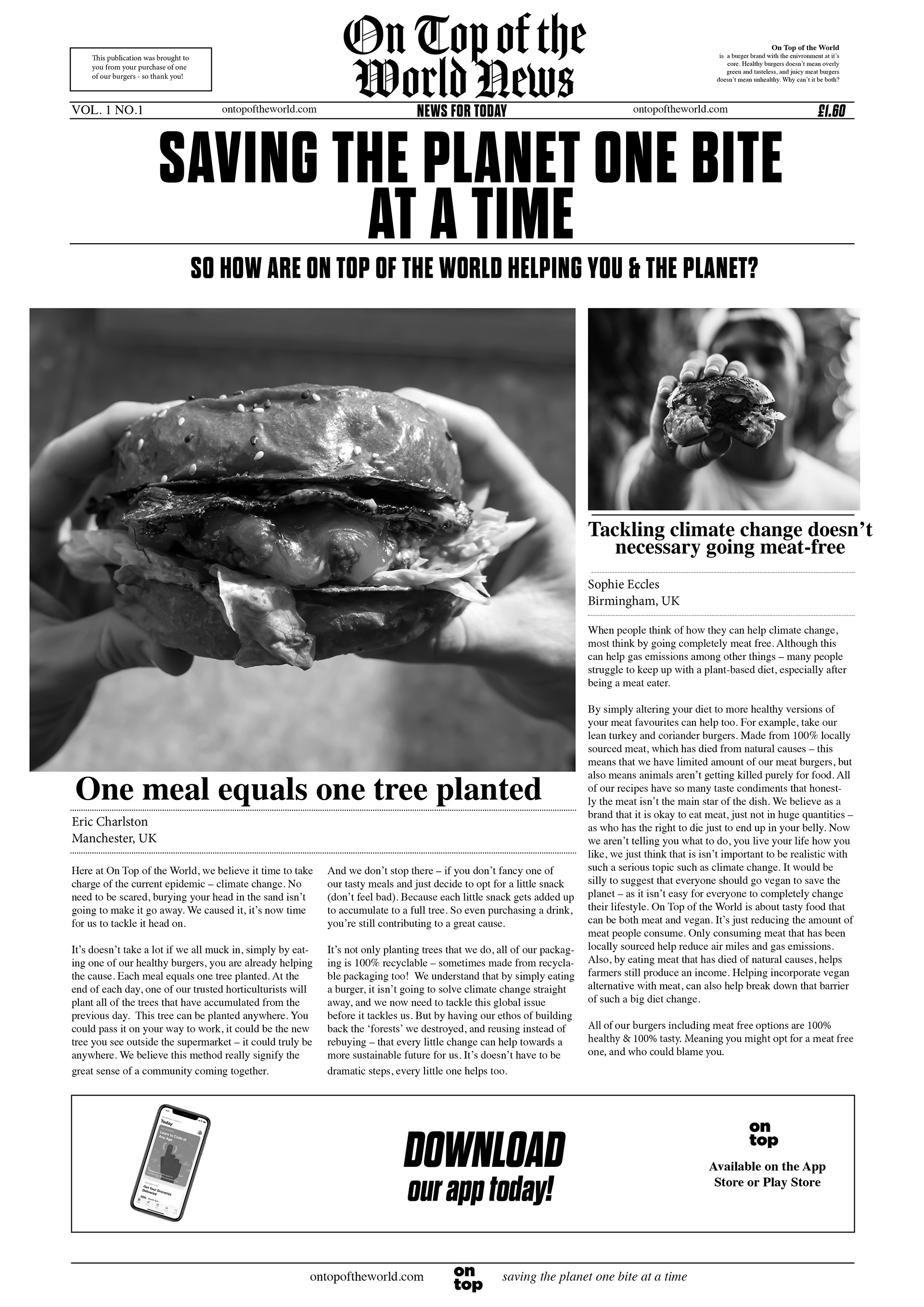 On Top of the World burgers are wrapped in recyclable packaging, which also is designed as a mini newspaper - detailing the brand ethos and values. So you can read whilst you eat.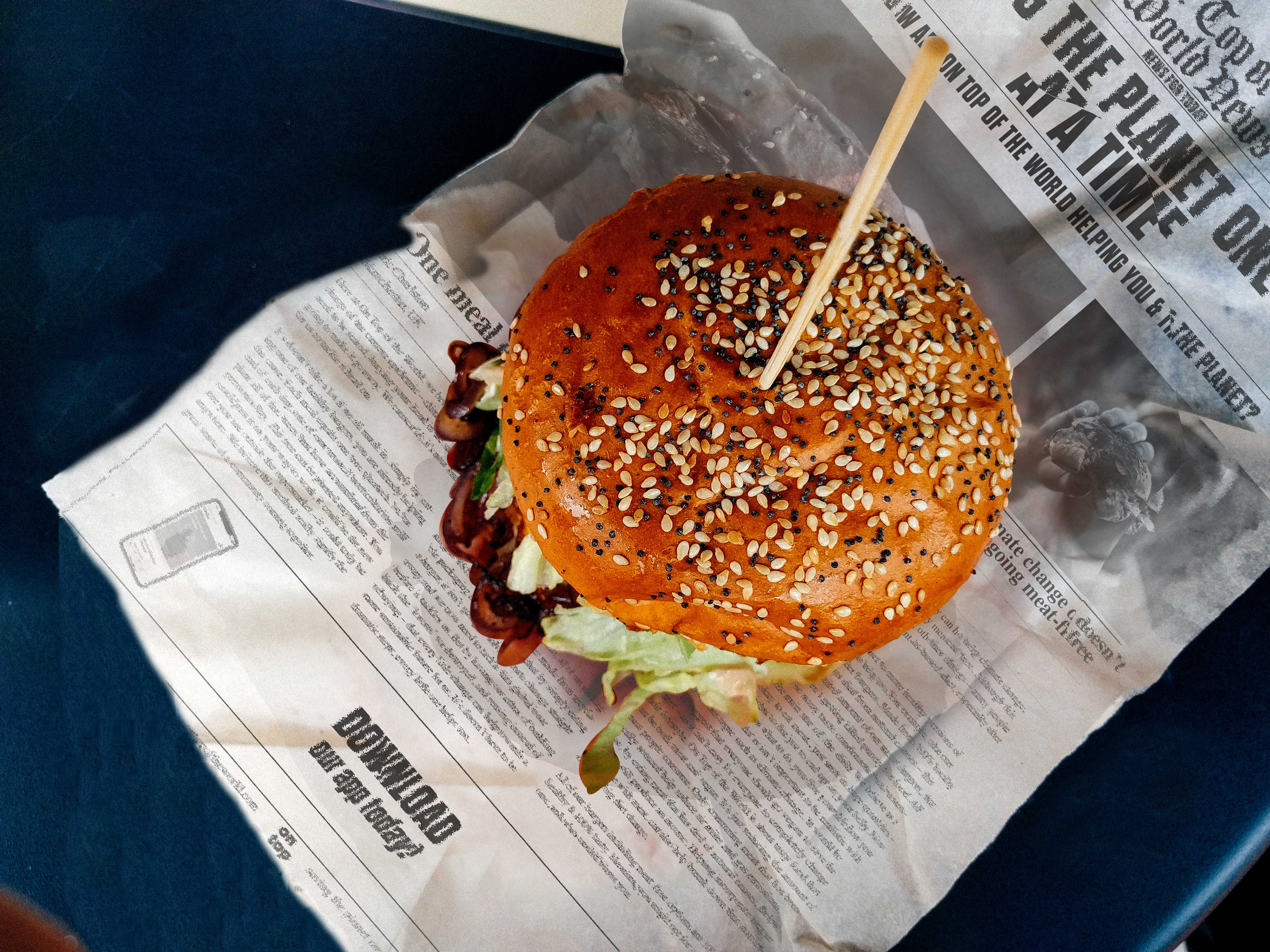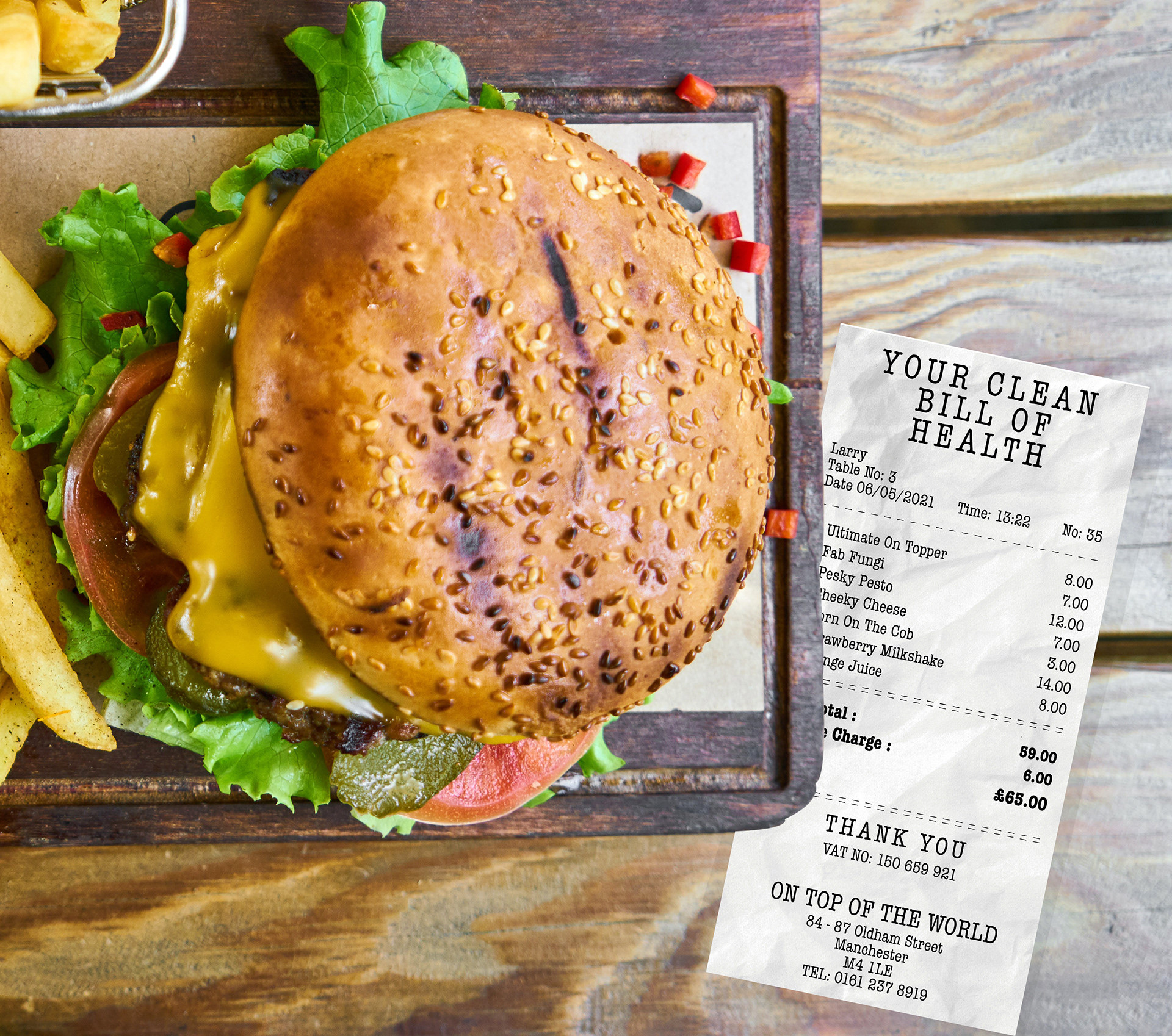 Even with the receipts, the ethos of healthy planet = healthy you is shown. Presenting the customer with a clean bill of healthy at the end. Tables in the restaurant are painted to reflect mini globes, so the customer is eating 'on top of the world'.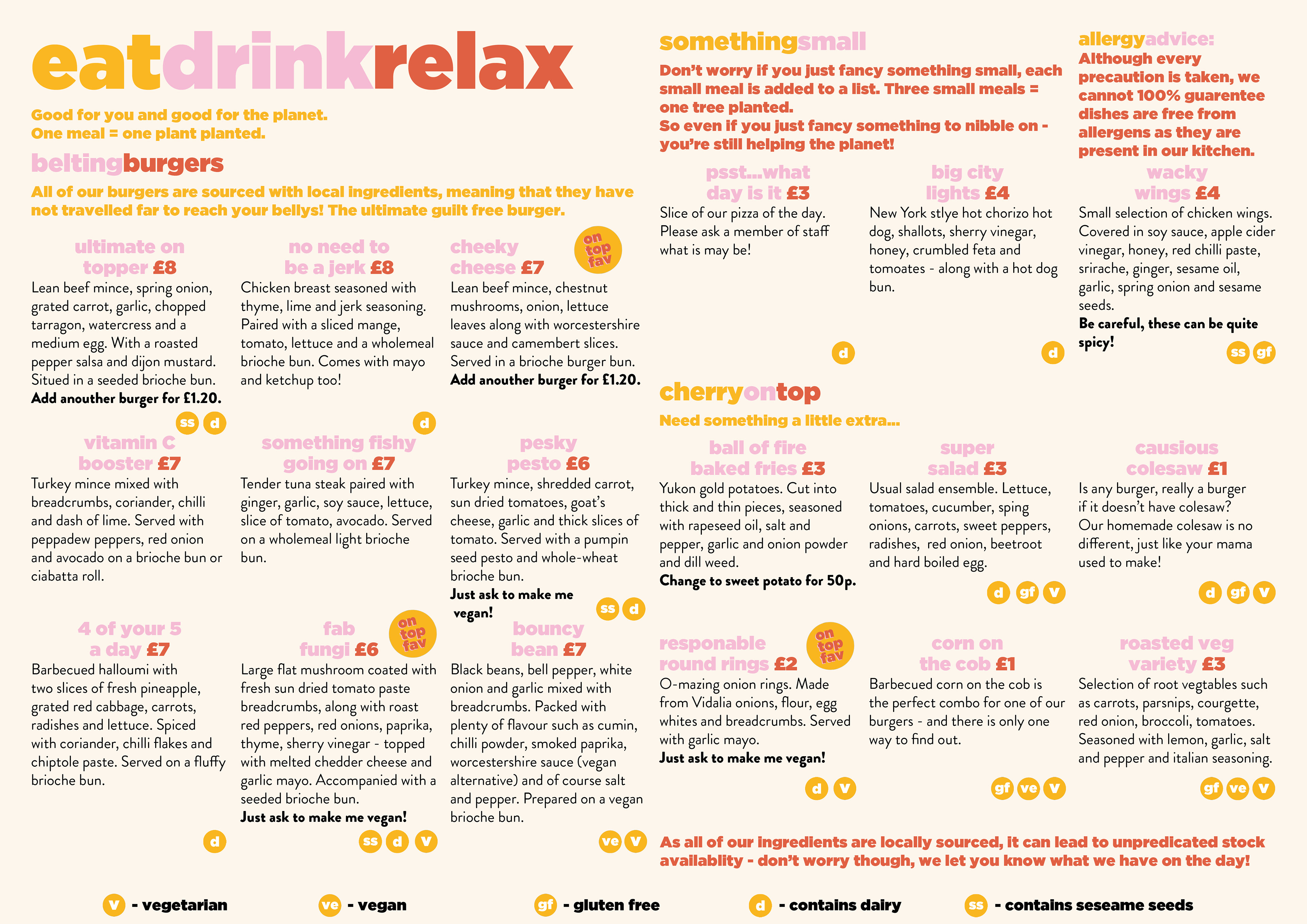 The menu is modern and has 'quirky' dishes, to reflect that healthy doesn't mean boring - yet still sticking to the branding with the use of complimentary colours next to each other.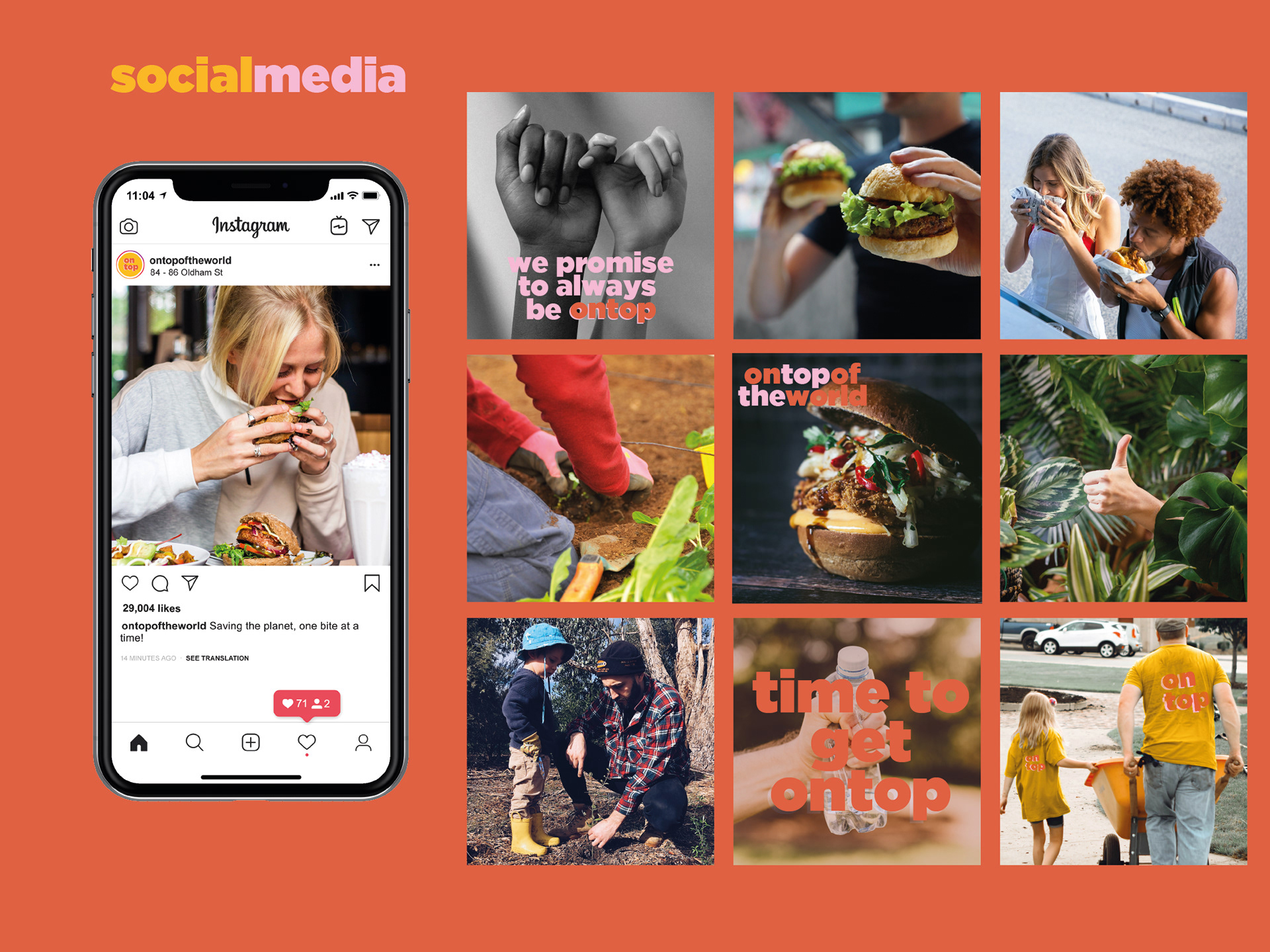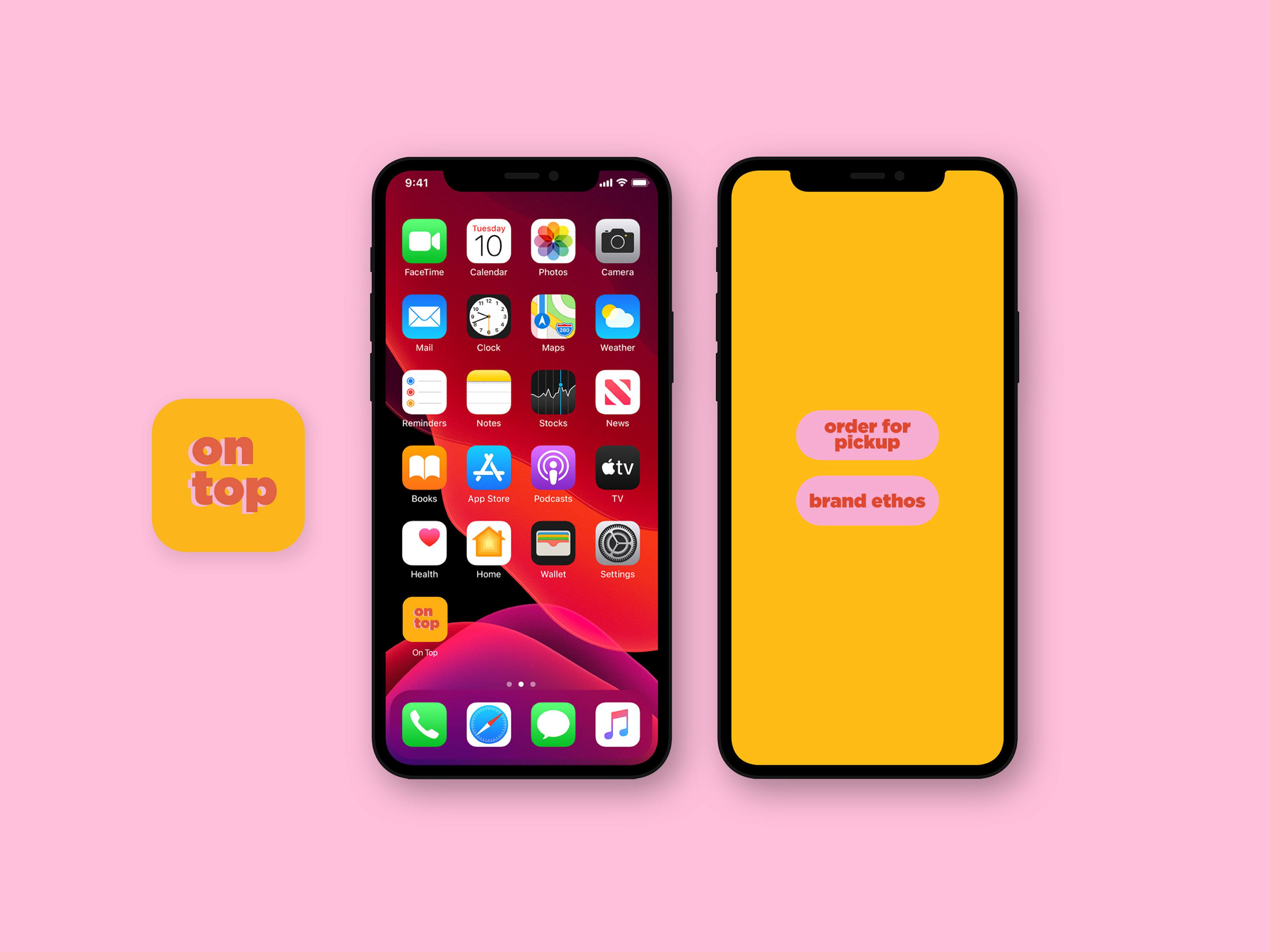 An App is a key part in On Top's branding. Not only does it tell the brand ethos to the user, it also allows them to order a delicious meal but with a twist. Unlike other food order apps out there, this app runs a community drop off scheme. When a customer comes to collect their order, they had a choice. The app calculates whether there are any other orders ready that are on the customers route home. If there is, the customer can collect the extra order and deliver on their way home - resulting in a discount on their meal. Reduce carbon emission, one bite at a time.