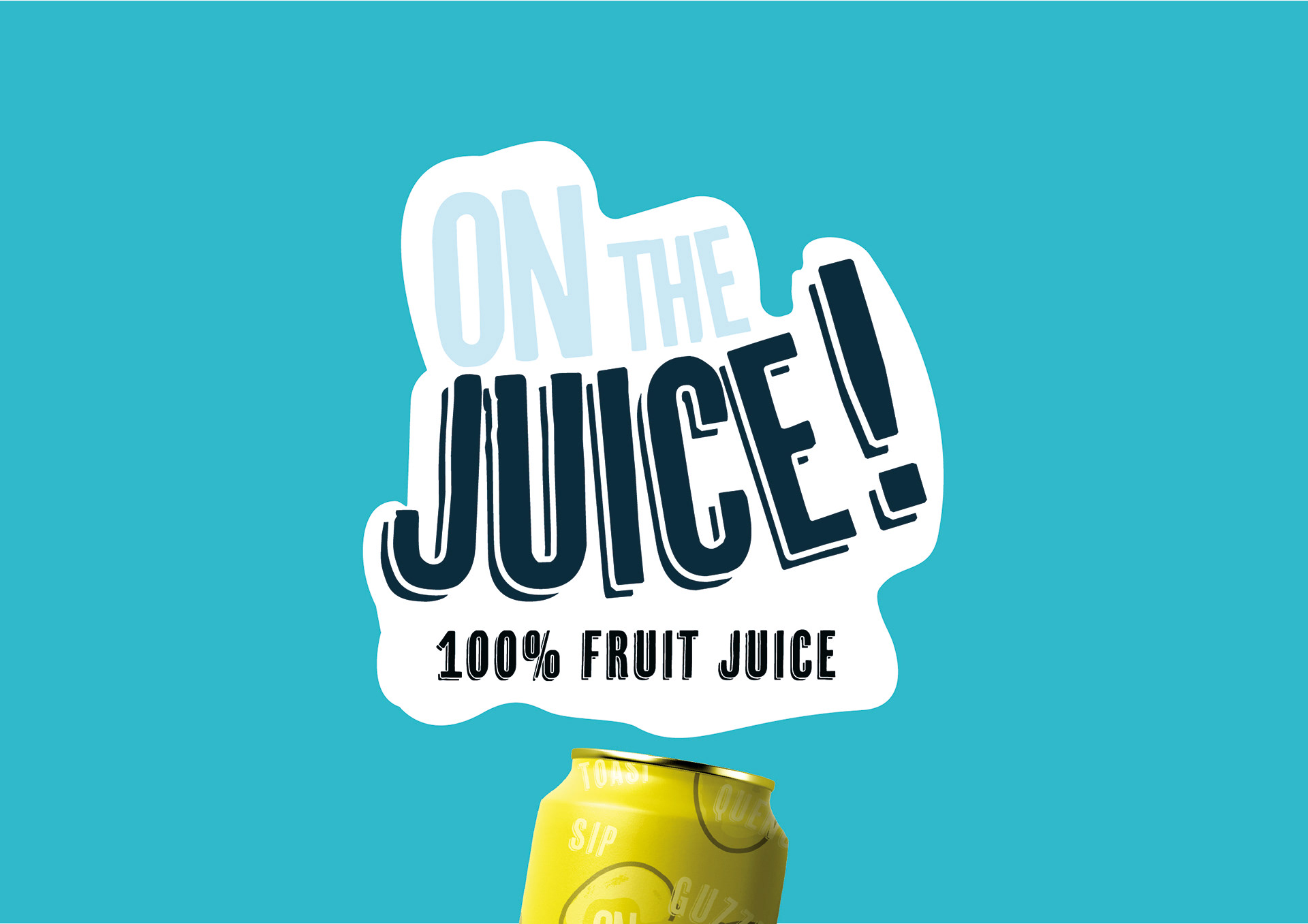 On The Juice is a brand with sustainability at it's core. Serving up the perfect serving size of organic fruit juice in a fully recycled aluminium can.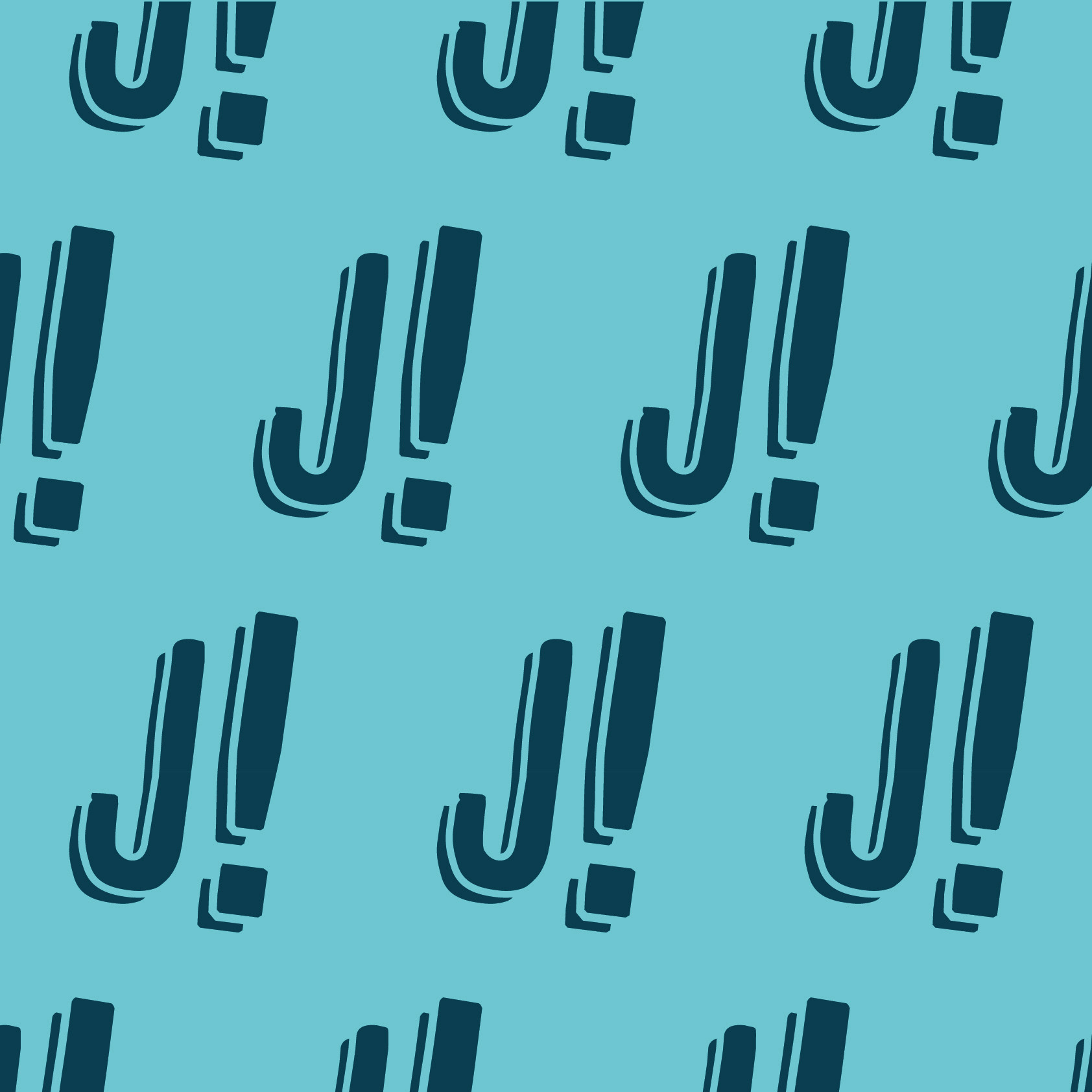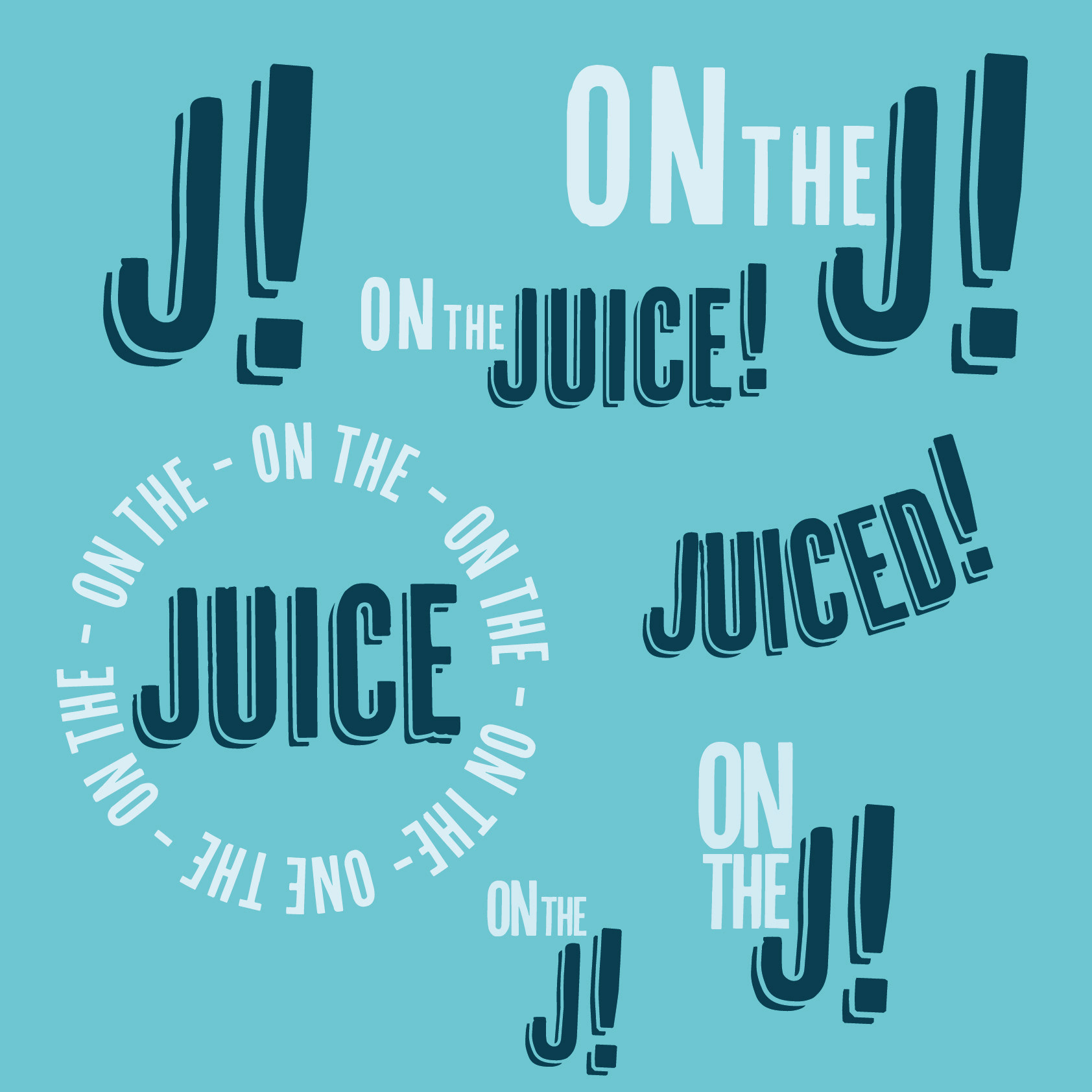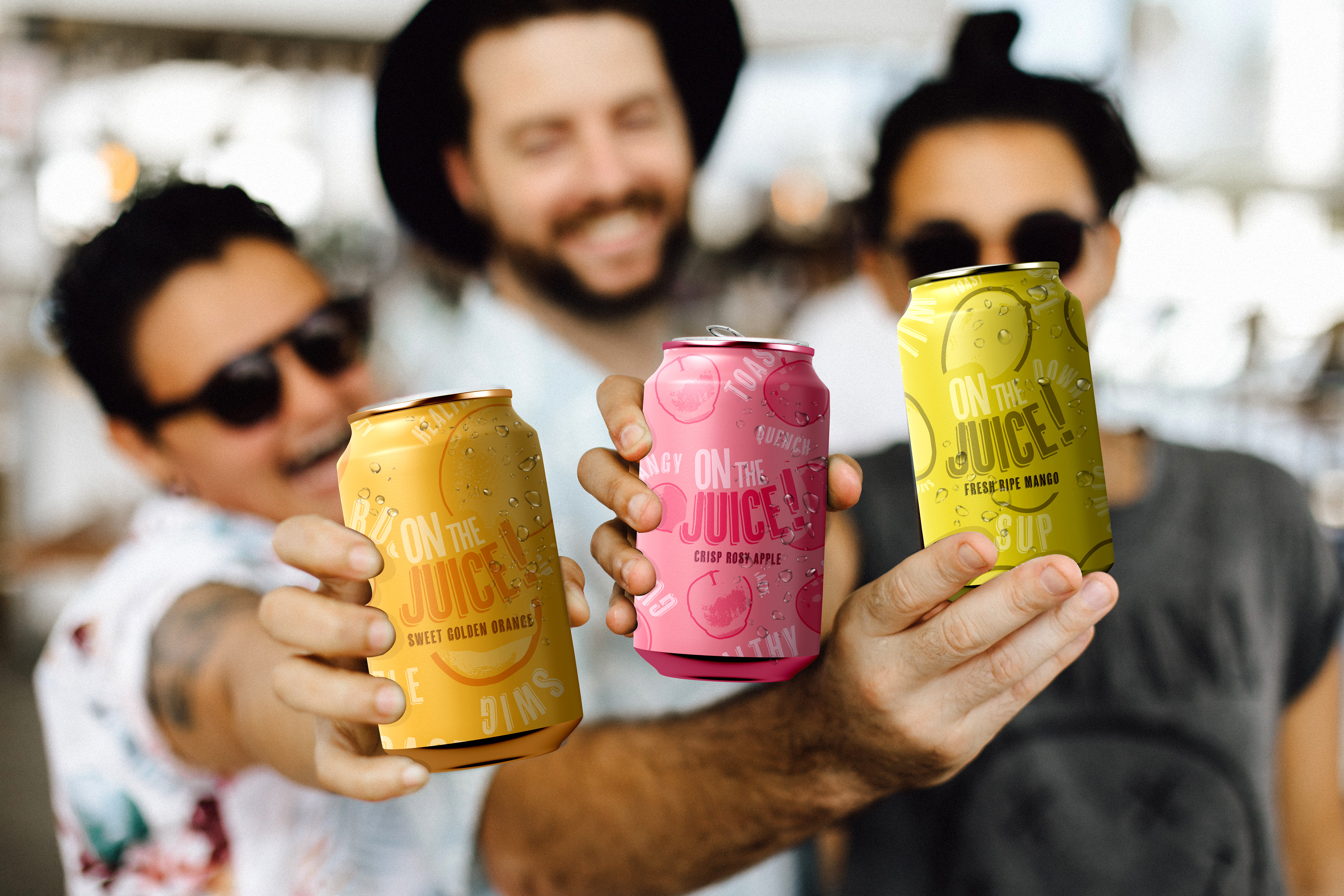 For the product to stand out in a saturated market, colour within the packaging was very important. By using a bright, bold and modern palette, it enabled to create a brand with a serious message but in a fun and engaging way. For the brand's launch, three flavours were developed - Golden Orange, Rosy Apple and Ripe Mango.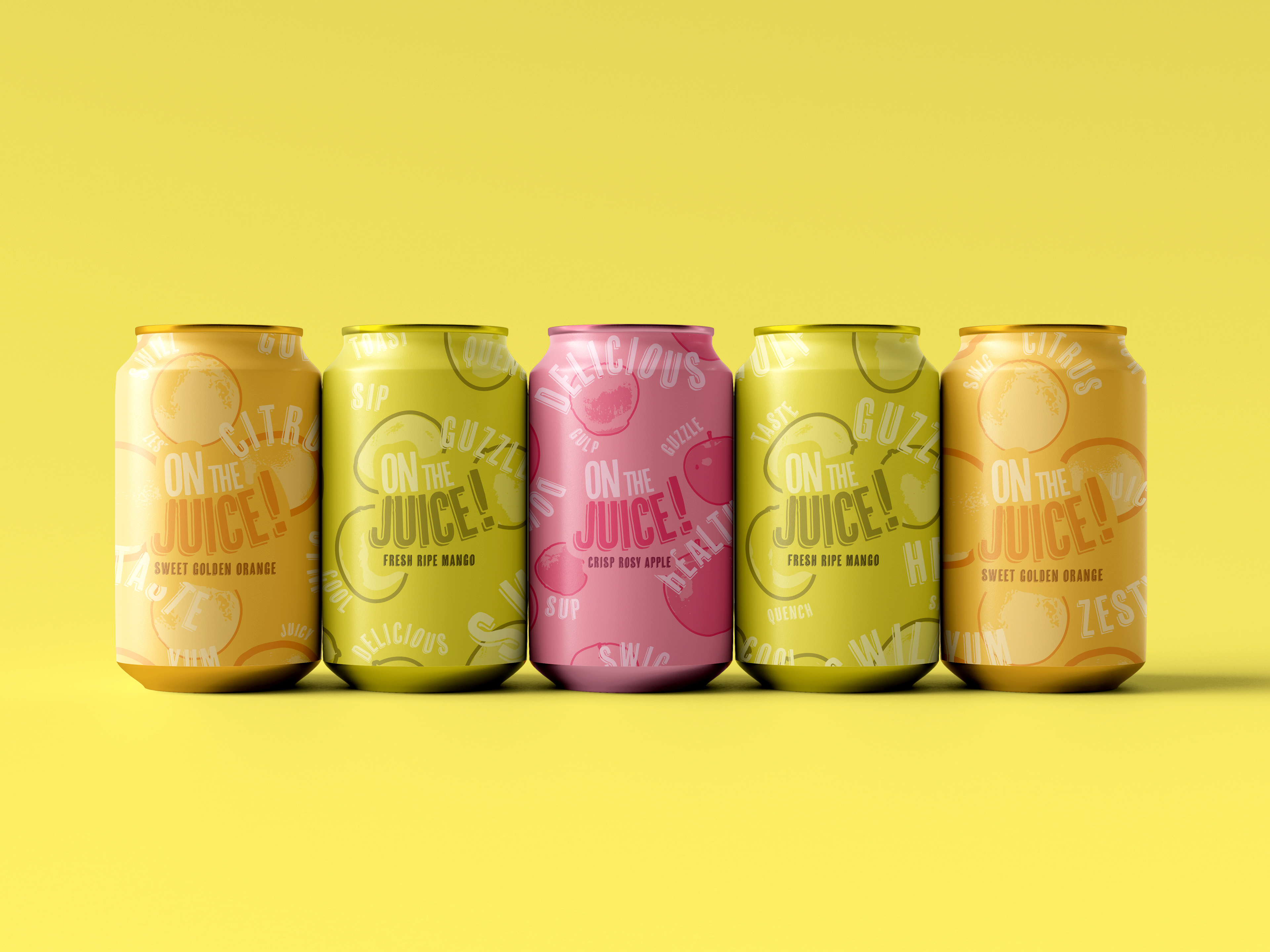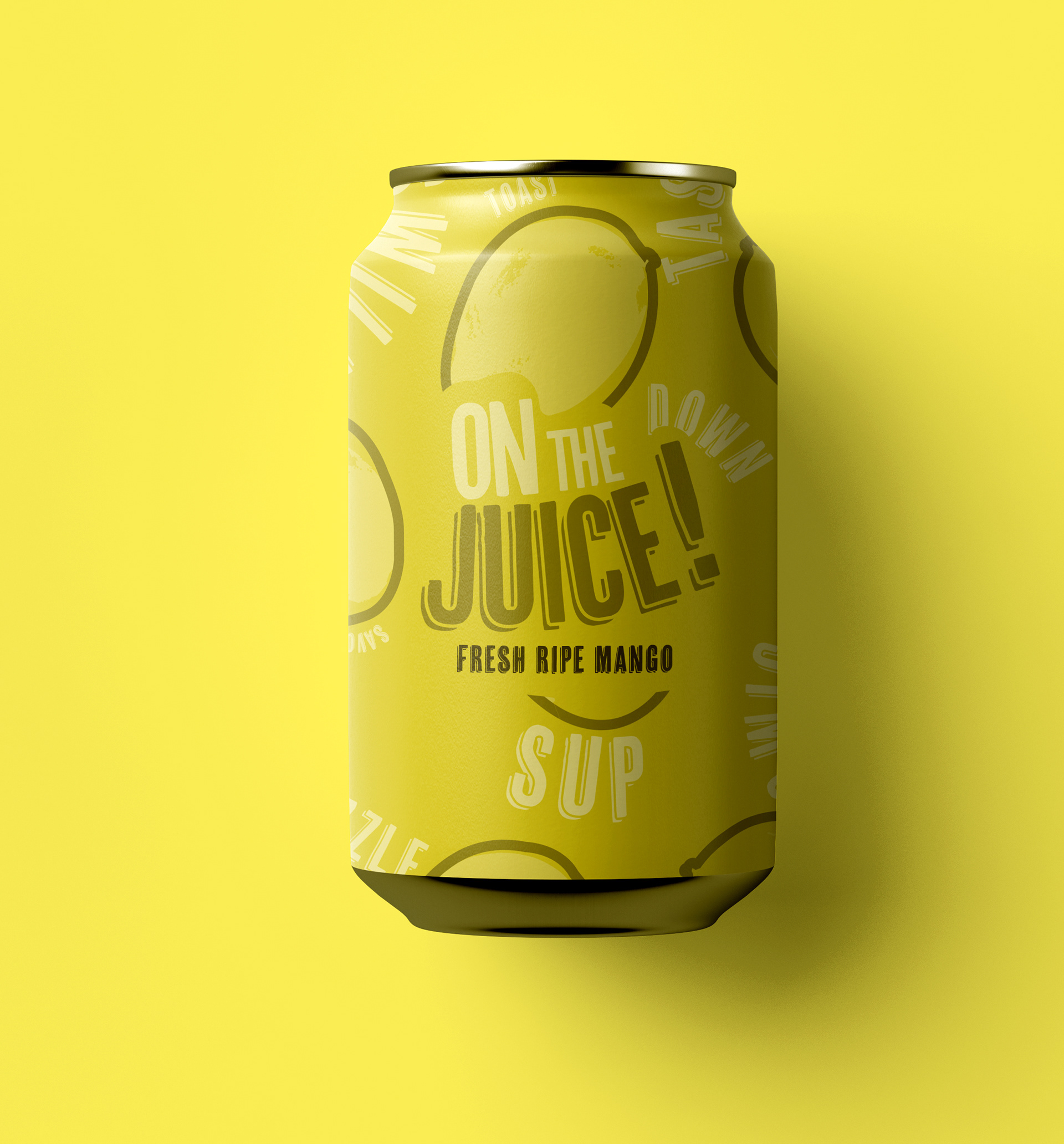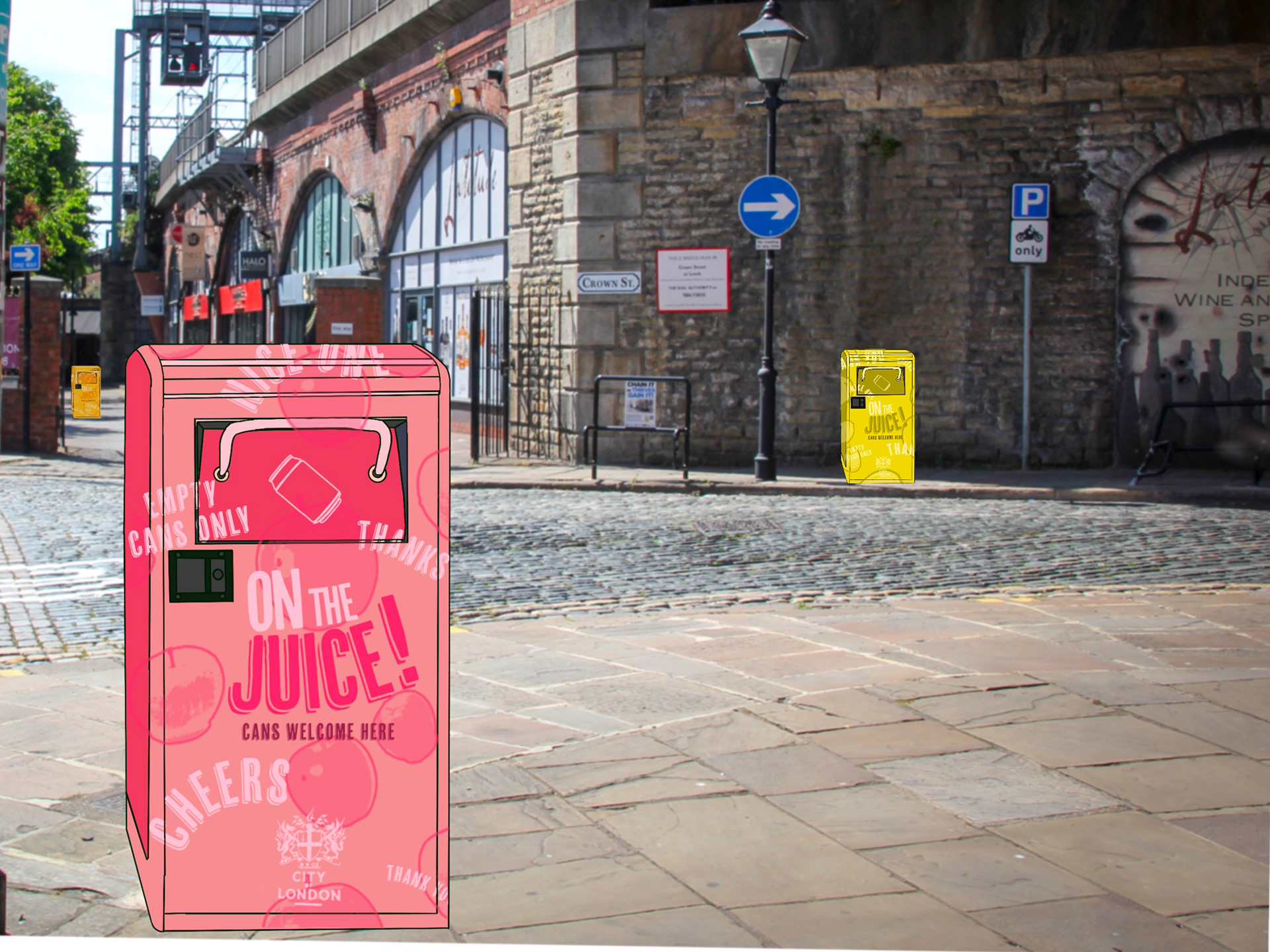 To promote the brand and their message, On The Juice create a buzz by placing branded recycling bins in city centres. This encourages people to recycle aluminium cans and to get the brand message across.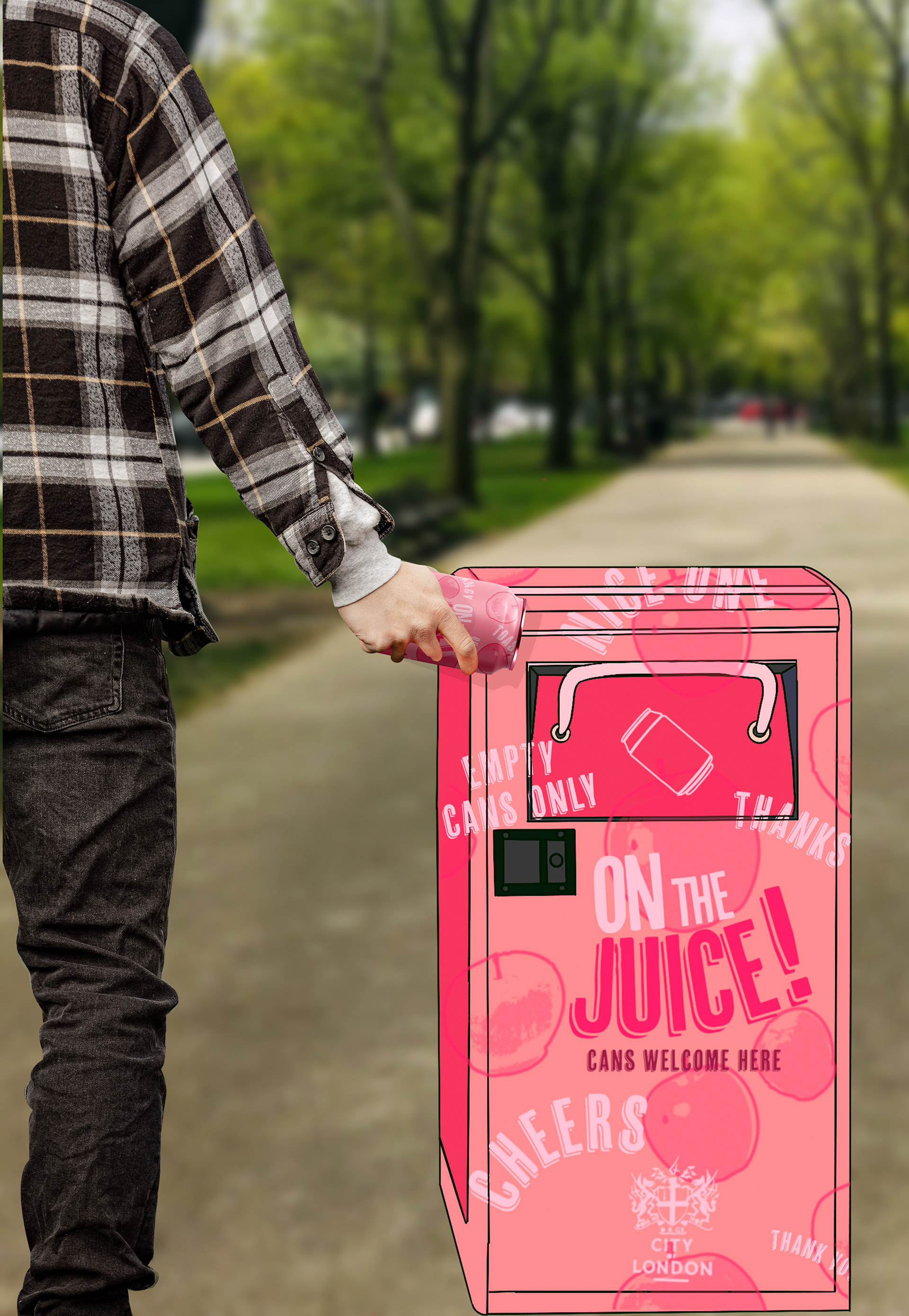 Once the bins are full, the can are assessed and are either cleaned and reused or crushed and made into new cans.